Lake Forest College presents 16th annual Brain Awareness Week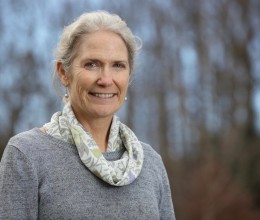 Montessori education, nurturing the social brain, and how robotics can help the study of neuroscience will be explored during the 16th annual Brain Awareness Week at Lake Forest College, November 4–8.
Highlights of the week include:
Education and the Mind opening lecture, "What is Montessori education and why should you care?" by Angeline S. Lillard, professor of psychology, University of Virginia, 7–8 p.m. on Monday in Lily Reid Holt Memorial Chapel. Register here.
Education and the Mind talk "Nurturing the Nature of the Social Brain," by Jessica Connelly, associate professor of psychology, University of Virginia, 4:15–5:15 p.m. on Tuesday in the Lillard Science Center.
"From rats to robots: How can robotics help the study of neuroscience?" by Northwestern University Professor Mitra Hartmann, 7–8 p.m. Wednesday in the Lillard Science Center, McCormick Auditorium.
Screening of the movie Awakenings, the story of a doctor's extraordinary work in the '60s with a group of catatonic patients he finds languishing in a Bronx hospital. Speculating that their rigidity may be akin to an extreme form of Parkinsonism, he seeks permission from his skeptical superiors to treat them with L-dopa, a drug th

at was used to treat Parkinson's disease at the time

, 7:30–10 p.m. Friday in McCormick Auditorium. A faculty discussion panel will bookend the movie.
The event annual Robert B. Glassman Memorial Brain, Mind, and Behavior Symposium, in
 honor of the late professor of psychology who played a leading role in developing the popular neuroscience major at the College, will take place on Thursday. The symposium will feature poster presentations by more than 50 students and alumni from 5 to 6:40 p.m. in Calvin Durand Hall followed by interdisciplinary faculty talks on emotional processing during adolescence, beyond the five senses, will reasons change minds, how scents in sleep strengthen associated memories, and understanding how the spinal cord controls movement, from 6:50 to 8:30 p.m. in Lily Reid Holt Memorial Chapel.
Lauren Giurini '20, co-president of the student group Nu Rho Psi, believes Brain Awareness Week provides a unique learning experience for the campus and surrounding community.
"It's a really good opportunity for students of all different disciplines and members of the public to learn something about neuroscience and the brain, which applies to all of us and to our daily lives," she said. "It's also a good way for others to be exposed to the great science that's going on on our campus and to meet all the students who are doing research here. There are so many of them."
All Brain Awareness Week events are free and open to the public. Lake Forest College is located at 555 N. Sheridan Road in Lake Forest. For more information, visit lakeforest.edu/communityevents.
Related Links: