Kaku is coming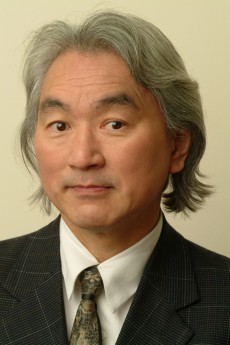 Popular theoretical physicist, Michio Kaku, will deliver the annual Oppenheimer lecture to start off Homecoming Weekend on September 18. Online registration has reached capacity. Please register online for the wait list and you'll be notified if seating becomes available.
Dr. Kaku will give a talk about the latest discoveries and breakthroughs being made in neuroscience, based on his new book, The Future of the Mind, on Thursday, September 18 at 7:30 p.m. in First Presbyterian Church of Lake Forest, across from Lake Forest College's North Campus. The lecture is open to the public and free of charge. Tickets will be required.

The speaker is an internationally recognized authority in two areas. The first is Einstein's unified field theory, which Dr. Kaku is attempting to complete. The other is to predict trends affecting business, commerce, and finance based on the latest research in science. He is one of the most widely recognized figures in science in the world.
He currently holds the Henry Semat Chair in Theoretical Physics at the City University of New York (CUNY) and has been a professor at CUNY for almost 30 years. His goal is to complete Einstein's dream of a "theory of everything," to derive an equation, perhaps no more than one inch long, that would summarize all the physical laws of the universe. 
He is the author of several international best-sellers, including Hyperspace and Visions: How Science Will Revolutionize the 21st Century. His book, Parallel Worlds, about the latest in cosmology, was a finalist for the prestigious Samuel Johnson Prize for Non-Fiction in the United Kingdom and a finalist for the Aventist Science Book Award. His New York Times bestselling book, Physics of the Impossible, was the number-one science book in the United States. 
Dr. Kaku frequently speaks on international radio and television. He has appeared on Nightline, 60 Minutes, Good Morning America, CNN, ABC-TV News, Fox News, BBC-TV, BBC-Radio, PBS, and numerous science specials. He also hosts his own national weekly radio program that airs in 130 cities in the United States called Science Fantastic. It is the largest nationally syndicated science radio show on commercial radio in the United States and perhaps the world. He has also written for Time Magazine, the Wall Street Journal, Discover Magazine, New Scientist Magazine, Astronomy Magazine, Wired Magazine, among others.
The talk is sponsored by the Oppenheimer Family Foundation lecture series. Dr. Kaku joins a long list of Oppenheimer lecturers who have given talks on campus over the last several years, including former Supreme Court Justice Sandra Day O'Connor, Pulitzer-Prize winning author and journalist Thomas Friedman, economist and presidential advisor John Kenneth Galbraith, Lincoln historian Eric Foner, and many others.
News Contact
Register for the wait list online or call the Office of Alumni and Community Engagement at 847-735-6025.

Lindsey Nemcek 
Social Media and CMS Manager
847-735-5019
nemcek@lakeforest.edu
Related Links: