Don Meyer brings 1893 World's Fair to life musically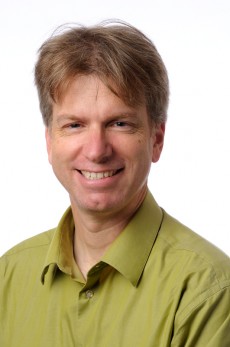 Professor of Music Don Meyer brought the music of 1893 World's Fair to life during the 125th anniversary celebration at the Chicago History Museum.
Meyer's involvement in this celebration of Chicago's rich history is part of the College's Digital Chicago: Unearthing History and Culture project. Meyer has digitized the music associated with the 1893 World's Fair in order to preserve an important piece of Chicago history. A subsequent album of 18 pieces written for or about the World's Fair will be released by Northwestern University Press in September. 
More than 200 attendees gathered to commemorate the historic event and listen to Meyer present a talk on the historic music of the World's Fair. Excerpts of sheet music from the Fair were performed by a pianist, violinist, and a vocalist, and Meyer presented commentary on the tunes. Complimentary CDs of the music were provided to attendees, and members could take home copies of the original sheet music from the Fair—just like Fair visitors did 125 years ago.
Lake Forest College faculty is part of the museum's University-College Membership Program, through which our students and faculty receive free admission to the museum, as well as member discounts for events, the museum store, and the museum's café. To use this benefit, simply show your college ID at the entrance desk. 
Visit the collection of digital humanities projects at digitalchicago.lakeforest.edu.
These projects reflect the work of Chicago Fellows faculty in our 2015, 2016, and 2017 cohorts, representing scholarship in anthropology and archaeology, art history, English, environmental studies, politics, religion, theater, and more, with other projects coming throughout 2018. 
In 2015, Lake Forest College received an $800,000, four-year (2015-2018) grant from The Andrew W. Mellon Foundation to involve students and faculty in exploring specific at-risk or forgotten sites in Chicago's history, through urban archaeological digs, innovative digital humanities projects, and complementary coursework in a wide array of disciplines, including English, history, art, music, and others.