Alumna to explain multiple sclerosis during keynote lecture at the 2010 Hostage Brain Conference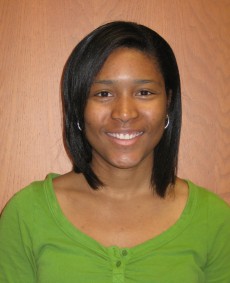 D'Anne Duncan '04, current Ph.D. candidate at Northwestern University's Feinberg School of Medicine, will give a public lecture at Lake Forest College on Saturday, December 4 at 12:15 p.m. Aimed at a general audience, Duncan's presentation, titled "When Cells of the Immune System Hijack the Brain: What Goes Wrong in Multiple Sclerosis?", will be held in Room 200 in Johnson Science Center. The public is welcome to attend free of charge.
This keynote lecture of the 2010 Hostage Brain Conference caps a series of six research seminars given by the students of the fall biology course BIO362 Mechanisms of Brain Dysfunction. These seminars focus on the latest molecular, genetic, and biochemical advances in six complex neurological diseases- Brain Cancer, Schizophrenia, Epilepsy, Angelman Syndrome, Rett Syndrome, and Autism.  See the detailed schedule below.

Duncan is currently working with the Department of Microbiology-Immunology at the Feinberg School of Medicine under the supervision of Dr. Stephen Miller, a world-renowned scholar in the field of multiple sclerosis. Dr. Miller's lab investigates many different aspects of how our immune system participates in viral and other infectious diseases that affect the nervous system.

Duncan's thesis is titled "Role of Microglia in Central Nervous System Infections." These cells are very important because they are responsible for the main immune defense in the brain and spinal cord. Duncan co-authored two papers with Dr. Miller and has presented at multiple conferences with him. She has received several graduate awards, including the Viral Replication Training Grant from the Feinberg School of Medicine and the coveted NIH Individual Pre-doctoral Ruth L. Kirschstein National Research Service Award (NRSA) fellowship.

Duncan participated in two summer research fellowships at the University of Chicago while a biology major at the College, and she conducted molecular neuroscience research at Rosalind Franklin University of Medicine and Science.
The Hostage Brain Conference
Johnson 200, Johnson Science Center
December 4, 2010
8:30 AM
REGISTRATION, Johnson Bridge, 2nd Floor

9:00 AM
"The Intruding Ways Of NF1, NF2, and Glioma Tumors"
Ms. Sydni Cole '12, Ms. Shabana Yusufishaq '12, Ms. Daysi Vargas-Gonzalez '11

9:30 AM
"FIRINGS OF A SCHIZOPHRENIA MIND: Faulty Neurotransmission and Genetics"
Ms. Madhavi Senagolage '12, Mr. Peter Sullivan '12

10:00 AM
"Keeping an Ion Channel Dysfunction in Epilepsy"
Mr. Pascal Accoh '12, Ms. Kayla Ahlstrand '12                            
 10:30 AM
COFFEE BREAK, Johnson Bridge, 2nd Floor
10:45 AM
"Mysterious AS Laughter"
Ms. Daniella Brutman '12, Mr. Menzi Mhlanga '11 
11:15 AM
"Rett's Overexpression of Silence"
Ms. Giovanna Fouche '11, Mr. Paulius Kuprys '12, Ms. Annabel Naditz '12
11:45 AM
"NLS Collapses to Cause GABAlanches in Autism"
Ms. Karla Avila-Peregrina '11, Ms. Kristina Johnson '12
 12:15 PM Keynote Lecture
"WHEN CELLS OF THE IMMUNE SYSTEM HIJACK THE BRAIN:           
What Goes Wrong in Multiple Sclerosis?"
Ms. D'Anne Duncan '04, PhD Candidate in Neuroscience, Northwestern University