2012 Brain Awareness Week to highlight lecture on whether sex differences exist in children's brains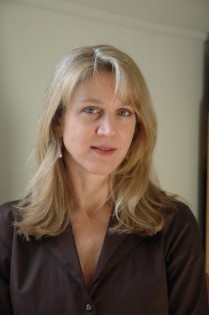 The Lake Forest College Neuroscience Program invites the community to attend Dr. Eliot's presentation titled "Pink Brain, Blue Brain?  The truth about sex differences, their causes, and their consequences," which will be held on Nov 14 at 4:15 pm in Meyer Auditorium, Hotchkiss Hall.  This is one of two keynote lectures of the 2012 Brain Awareness Week (November 12-17) at Lake Forest College. This educational community outreach event is the collaborative effort of students and faculty at Lake Forest College studying Brain, Mind, and Behavior. The public is welcome to attend the week's events free of charge.

Lise Eliot is Associate Professor of Neuroscience at the Chicago Medical School of Rosalind Franklin University and author of What's Going On in There? How the Brain and Mind Develop in the First Five Years of Life (Bantam, 2000) and Pink Brain, Blue Brain: How Small Differences Grow into Troublesome Gaps and What We Can Do About It (Houghton-Mifflin-Harcourt, 2010).  She will speak on this most recent publication (see reviews in Washington Post review and in Science)

Dr. Eliot received an A.B. degree in History & Science from Harvard University, a Ph.D. in Cellular Physiology & Biophysics from Columbia University, and did post-doctoral research in cellular neurophysiology at Baylor College of Medicine before turning her attention to public scholarship.  Dr. Eliot currently directs Neuroscience education for both M.D. and Ph.D. students at the Chicago Medical School and writes and lectures widely on brain development, neuroplasticity, and sex differences. Her honors include a predoctoral NSF fellowship, a postdoctoral NIH fellowship, a Grass Fellowship in Neurophysiology, a Whiteley Scholarship from the University of Washington, and a Rosalind Franklin Award for Excellence in Teaching.

A special pre-seminar reception sponsored by the Chicago Chapter of the Society for Neuroscience will be held from 3:45-4:15 p.m.
About Brain Awareness Week (BAW):
BAW is an innovative academic outreach program at Lake Forest College with the overall goal to educate and engage on broad issues of Brain, Mind and Behavior. BAW first began at the College in 2003.   The 2011 National Society for Neuroscience Meeting recognized the college's 2010 BAW with its annual Brain Awareness Week Award.
This week is collaboratively organized annually by the neuroscience student organization SYNAPSE, with contributions by the Neuroscience Program,  Biology Department, Psychology Department, First-Year Studies Program, Beta Beta Beta, SNAP, Nu Rho Psi, Eukaryon, Psi Chi, and the Mohr Student Center Committee.
News Contact
Shubhik K. DebBurman
Professor of Biology; Chair, Neuroscience Program
debburma@lakeforest.edu
847-735-6040