<div style="background-image:url(/live/image/gid/20/width/1600/height/300/crop/1/40469_Speednetworking3_edited.rev.1510946462.jpg)"/>
<div style="background-image:url(/live/image/gid/20/width/1600/height/300/crop/1/29606_internships_and_experience_1.rev.1448900255.jpg)"/>
<div style="background-image:url(/live/image/gid/20/width/1600/height/300/crop/1/40782_science.rev.1513697713.png)"/>
<div style="background-image:url(/live/image/gid/20/width/1600/height/300/crop/1/35592_shot02-041_v2.rev.1487090405.jpg)"/>
<div style="background-image:url(/live/image/gid/20/width/1600/height/300/crop/1/40783_law.rev.1513697721.png)"/>
<div style="background-image:url(/live/image/gid/20/width/1600/height/300/crop/1/40780_31484_finance_1.rev.1513697699.png)"/>
<div style="background-image:url(/live/image/gid/20/width/1600/height/300/crop/1/40467_Speednetworking2_edited.rev.1510942416.jpg)"/>
<div style="background-image:url(/live/image/gid/20/width/1600/height/300/crop/1/40779_31485_business.rev.1513697684.jpg)"/>
<div style="background-image:url(/live/image/gid/20/width/1600/height/300/crop/1/40781_art.rev.1513697706.jpg)"/>
Networking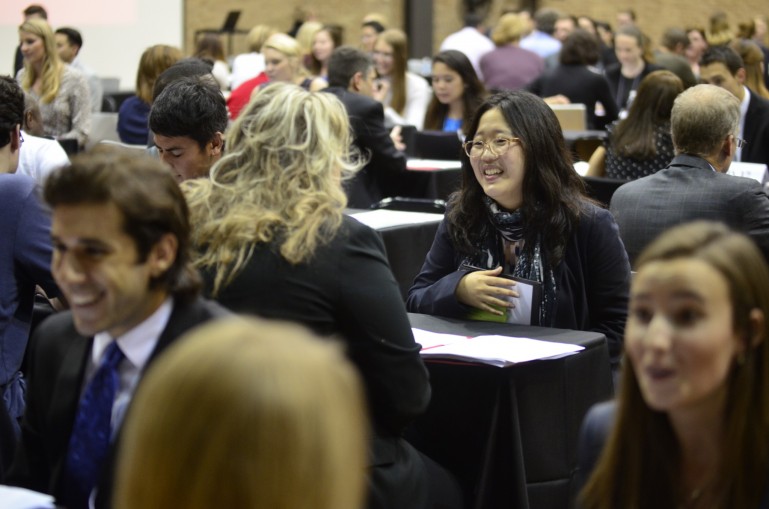 Helping students build and use a network is one of the things that sets Lake Forest College apart. 
Lake Forest College boasts a strong community of alumni who give back to the College in tangible ways by helping students and recent grads. And it's not just alumni, it's professors, it's parents of alumni, parents of current students, and friends of the College such as trustees and others. 
Foresters Helping Foresters
With over 14,000 alumni, many in the Chicago area, students find meaningful support from a wide variety of industries and careers.
Through these connections, students have access to hundreds of professionals willing to help them understand and navigate their career path. 
Networking Opportunities
Speed Networking
The Career Advancement Center's annual Speed Networking event seriously connects students with professionals in their area of interest. From neuroscience to art history, students from all areas of study come to get career advice, find internship opportunities, and make connections that will hopefully lead to opportunities after graduation.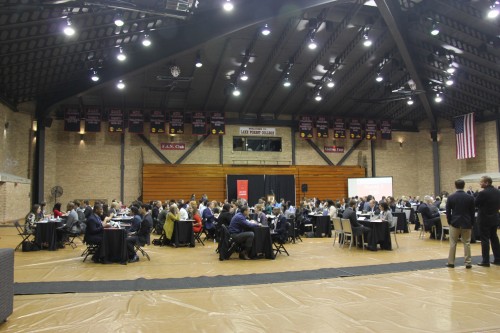 Careers in Health Care and Medical Science Networking Event
Health Care is one of the country's fastest growing industries with a variety of exciting occupations, for all different kinds of majors, which will represent one in three of the net new jobs by 2024. In order to help students understand and prepare for these industries, the Health Care and Science Career Pathway presented the Careers in Health Care and Medical Science networking event earlier this year.