<div style="background-image:url(/live/image/gid/6/width/1600/height/300/crop/1/30028_english-_literature.rev.1452013046.png)"/>
<div style="background-image:url(/live/image/gid/6/width/1600/height/300/crop/1/29871_papers.rev.1452013163.png)"/>
<div style="background-image:url(/live/image/gid/6/width/1600/height/300/crop/1/30485_library.rev.1454952369.png)"/>
<div style="background-image:url(/live/image/gid/6/width/1600/height/300/crop/1/30024_area_studies.rev.1451945934.png)"/>
<div style="background-image:url(/live/image/gid/6/width/1600/height/300/crop/1/30027_self_designed_major.rev.1451946126.png)"/>
<div style="background-image:url(/live/image/gid/6/width/1600/height/300/crop/1/30025_education.rev.1451945980.png)"/>
Transfer Students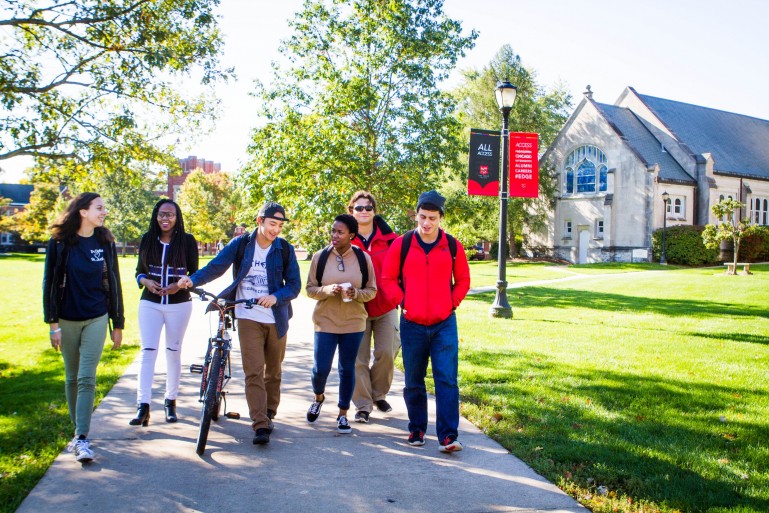 Whether you are a transfer student from a community college or a four-year institution, you will be welcomed into a friendly and inclusive community of students from nearly every state and 72 countries. Professors will know you by name, and you will learn in a rigorous academic environment in small class settings.
Why transfer to Lake Forest?
You can get career-building internships at some of the best companies in Chicagoland

97% of recent grads had a job, graduate school, or other chosen opportunities lined up within six months of graduation. Our Career Advancement Center can help you plan your future.
We now offer on-site admission days, where transfer students can visit campus and receive an admissions decision on the same day.
Are you the right fit?  
We look forward to helping you decide if Lake Forest is the right fit for you. Basically, here's what we look for from you:

Application

Transfer students may apply for free using the Lake Forest Transfer Application or the  Common Application.

Transcripts

We require transcripts from all colleges and universities you have attended, as well as your high school transcript. A final transcript is required at the completion of the term. In most cases, you should have a cumulative GPA of at least 2.5 on a 4.0 scale for consideration. Applicants wishing to major in business/economics, education, or communication are required to have a minimum GPA of 3.0 on a 4.0 scale for consideration, and require approval by the chair of the department.

Letters of recommendation

If you have more than 30 semester hours (44 quarter hours), you are required to submit a letter of recommendation from a professor at your most recent college. If you have completed fewer than 30 semester hours, you may submit a secondary school teacher recommendation.

Interview

As a transfer student an interview is required. This is a conversation about your goals, as well as what you value in an education. We see the interview as an opportunity to "lift yourself off the page" and get beyond just the statistics and test scores.

Standardized test scores

We accept both the ACT and the SAT, and take the best sub-scores to compile a composite score. You may choose not to submit your scores as part of our test-optional admissions policy.  International students are required to submit ACT, SAT, TOEFL or IELTS scores.  International students who are studying at an English language based institution and have completed a minimum of one semester of college credit are not required to submit test scores.

Lake Forest College ACT code: 1054
Lake Forest College SAT and TOEFL code: 1392

ZeeMee profile

At Lake Forest College, we believe there are many ways to highlight what makes you a match for the College. In an effort to get to know our applicants, we have partnered with ZeeMee, a free service that helps students bring their application to life. 

As part of a holistic review, we are committed to learning about the person behind the application. First, sign up at ZeeMee.com and create your profile. Then copy and paste your ZeeMee link into your Common Application (there's a dedicated field for it). 

Please note: Submitting a ZeeMee profile is completely optional and evaluation of your admissions application will not be delayed as long as all materials are received by the stated deadlines.

International transfer students

You are required to submit a TOEFL score. We require a minimum score of 550 on the paper-based exam, 220 on the computer-based exam or an 83 on the ibt. In lieu of the TOEFL score, international students may submit a minimum score of 6.5 on the IELTS. 

Veterans and service members

Lake Forest College values our current veterans and service members and is supportive of those who wish to begin or complete their education with us. Click here for information about financial aid available to veterans and their dependents. Please contact the Office of Admissions for assistance.

Eligibility

You must be eligible to return to your previous institution. Otherwise, you must wait at least six months before we can consider your application. If you have been dismissed from a college or university more than once, you will not be eligible for admission at Lake Forest College.

 

Ready to apply? Click here. We're excited to hear from you!