<div style="background-image:url(/live/image/gid/6/width/1600/height/300/crop/1/29871_papers.rev.1452013163.png)"/>
<div style="background-image:url(/live/image/gid/6/width/1600/height/300/crop/1/30028_english-_literature.rev.1452013046.png)"/>
<div style="background-image:url(/live/image/gid/6/width/1600/height/300/crop/1/30485_library.rev.1454952369.png)"/>
<div style="background-image:url(/live/image/gid/6/width/1600/height/300/crop/1/29873_header-aerial.rev.1450206652.jpg)"/>
<div style="background-image:url(/live/image/gid/6/width/1600/height/300/crop/1/30024_area_studies.rev.1451945934.png)"/>
<div style="background-image:url(/live/image/gid/6/width/1600/height/300/crop/1/30027_self_designed_major.rev.1451946126.png)"/>
<div style="background-image:url(/live/image/gid/6/width/1600/height/300/crop/1/30025_education.rev.1451945980.png)"/>
Fall Admitted Students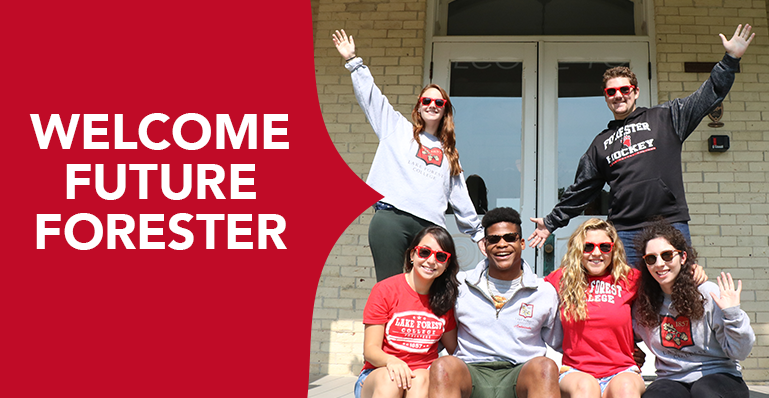 We are pleased to welcome you to Lake Forest College, where you are about to embark on a wonderful adventure with us. 
So, what can you do now? Here are few initial steps to becoming a Forester: 
Here are your next steps: 
Submit your non-refundable enrollment deposit online or you can mail a check for $500 payable to Lake Forest College to: Lake Forest College, Office of Admissions, 555 N. Sheridan Road, Lake Forest, IL 60045.
Join the Class of 2023 facebook page to connect with your future classmates. Also, follow us on Instagram, Snapchat, and the College's Facebook page. 

Keep checking this page as information and forms will be uploaded as they become available.
Again, congratulations on your admission! #FutureForester 
Check the Dates and Deadlines page often as we list the expected dates of when information will be sent to you and due dates for materials. The page is updated often.