<div style="background-image:url(/live/image/gid/70/width/1600/height/300/crop/1/29880_header-reslife.rev.1450277456.jpg)"/>
Office of Residence Life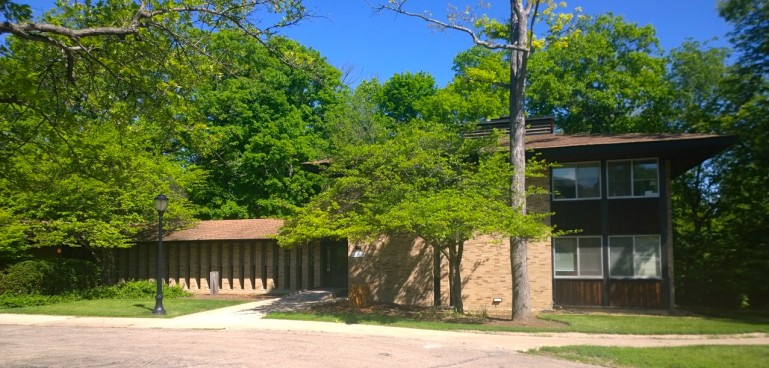 Residence Life is located in Rosemary House on South Campus.
Our professional staff is committed to helping residents thrive in our communities.  We encourage students to stop by and meet us!
Our Mission
The Office of Residence Life enacts the College's mission by fostering a residential environment for students that encourages critical thinking, personal development, and meaningful engagement with others of diverse background and thought. (July 2019)
Our Learning Outcomes
Lake Forest College students who participate in Office of Residence Life programs, services, and processes…
…will learn how to live, interact, and succeed in a community living environment.
…will establish a positive sense of belonging in the campus community.
…will be exposed to and gain awareness of individual differences as they engage in a community setting.
…will achieve a higher level of student success through access to learning resources and engaging in a residential environment that supports academic goals.
Our Staff
The Director of Residence Life sets the vision for the department and supervises the Associate Director, Residence Directors, Chicago Program Coordinator, and Department Assistant. 
Stacy Oliver-Sikorski
Director of Residence Life & Deputy Title IX Coordinator
oliver@lakeforest.edu
Stacy manages the strategic planning and vision setting for the Office of Residence Life, identifying priorities for enhancing the residential experience. She serves as the liaison to Facilities Management and Parkhurst Dining, as well as other campus and community partners. She represents the Office of Residence Life on campus-wide committees and manages housing operations, including room assignment processes. 
The Associate Director of Residence Life oversees the campus community standards process and works closely with case management for students of concern. The Associate Director also leads and supports departmental initiatives, such as Resident Assistant training. 
Karl Turnlund
turnlund@mx.lakeforest.edu
The Residence Directors supervise various halls and their Resident Assistants, the paraprofessional student staff who keep each residence hall's community strong. Students are invited to meet with these staff members by coming to their office or scheduling an appointment. Each RD supervises two to three communities. The RDs are valuable resources for students: mediating roommate conflicts, supporting student programs and organizations, strengthening community spirit, enforcing community standards, and being active members of the Lake Forest College community.
Resident Assistants  (RAs) foster an environment that is conducive to study and learning, promote personal growth and responsibility, and assist students in adjusting to the Lake Forest College community. The student staff provide peer-based counseling that is responsive to individual needs, coordinate educational and social programming, and uphold College policies. The professional staff also provide counseling and advising for residents as well as supervision for the residence hall staff.