<div style="background-image:url(/live/image/gid/6/width/1600/height/300/crop/1/30485_library.rev.1454952369.png)"/>
<div style="background-image:url(/live/image/gid/6/width/1600/height/300/crop/1/30025_education.rev.1451945980.png)"/>
<div style="background-image:url(/live/image/gid/6/width/1600/height/300/crop/1/29871_papers.rev.1452013163.png)"/>
<div style="background-image:url(/live/image/gid/6/width/1600/height/300/crop/1/30024_area_studies.rev.1451945934.png)"/>
<div style="background-image:url(/live/image/gid/6/width/1600/height/300/crop/1/30027_self_designed_major.rev.1451946126.png)"/>
<div style="background-image:url(/live/image/gid/6/width/1600/height/300/crop/1/29873_header-aerial.rev.1450206652.jpg)"/>
<div style="background-image:url(/live/image/gid/6/width/1600/height/300/crop/1/30028_english-_literature.rev.1452013046.png)"/>
Meet Our Staff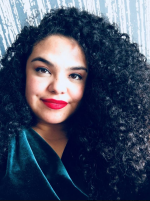 Claudia Ramirez Islas
she/her/hers
Director 
847-735-5204
cramirez@mx.lakeforest.edu 
Claudia Ramirez Islas serves as the Director of the Intercultural Relations Office. As the Director, Claudia Ramirez Islas helps facilitate intergroup dialogue on themes related to identity development, social justice education, diversity, systems of oppression and best inclusive practices as we strive for a more inclusive and more accepting campus climate.   
Claudia Ramirez Islas graduated from Lewis & Clark College with a Bachelor of Arts in Studio Art with a Mathematics minor and graduated from San Diego State University with a Master of Arts in Postsecondary Educational leadership with a Specialization in Student Affairs. Dirven by passion for social justice education Claudia Ramirez Islas prides herself in constantly creating safe and inclusive spaces for individuals to freely express themselves and share their story of strength and resilience. As a proud Latina, Claudia Ramirez Islas uses her identity and culture as a way of self-expression that is embodied not on in her work with students but also in her work as a social justice educator, artist, activist and community member.  
Claudia Ramirez Islas has facilitated and led various workshops at the reginal and national level, across different institutions and organizations like the National Association for Student Affairs Professionals (NASPA) and the National Conference of Race and Ethnicity (NCORE). Claudia Ramirez Islas has consistently utilized creative mediums like the arts to engage others more deeply and fully on relevant and pressing issues impacting underrepresented communities and students during the current political and social climate.
Claudia Ramirez Islas has utilized her identity, experience, knowledge, and story to influence and contribute to the diversity and inclusion of all community members at every institution that she has been a part of. She has been intentional in giving back to programs and services that have historically supported underrepresented and marginalized populations like the NASPA Undergraduate Fellows Program (NUFP) and has formally mentored different students as they navigate predominantly white spaces within higher education.

André Omari Meeks                                                                                                       he/him/his
Assistant Director
847-735-5206
ameeks@lakeforest.edu
My social justice work is fundamentally interdisciplinary focusing on guiding students to an understanding of their place in a complex social world. To this end, I rely on a dialogical approach to student engagement to help students reflect and act on their personal worldviews. I always begin by challenging students to think critically about who they think they are and the role geography, history, and social context play in that assessment. Students investigate their factual and normative understanding of themselves, develop a matrix that represents said understanding, and create a model for socially responsible leadership based on this evaluation.
My work in the community is also fueled by a desire to move the social justice agenda forward. In 2011, I had the honor of conducting independent research on the use of protests in facilitating communal resiliency in areas of protracted conflict with the Joint Advocacy Initiative of the East Jerusalem YMCA. This work sparked in me the desire to be proactive in all my dealings with injustice. In graduate school, I served as a Graduate Research Assistant with DePaul University's Egan Urban Center (now the Egan Office of Urban Education and Community Partnerships) working as a member of the Fathers Families and Healthy Communities program evaluation team. In this work, I realized the value of designing programs that not only seek solutions to injustice, but are also measurably effective and efficient. I have come to learn that I can best answer the call for social justice by building and mobilizing coalitions through education. To this end, I regularly consult with community organizations such as the Lawndale Christian Legal Center, Claretian Associates, Goodcity Chicago, the Oak Park Education Foundation, and Chicago Public Schools.
Ashton Williams
he/they
Department Assistant
847-735-5105
awilliams@mx.lakeforest.edu
Ashton Williams serves as the Department Assistant in the Office of Intercultural Relations.  
Ashton Williams is an alum from Lake Forest College, graduating with a BA in Music. While attending Lake Forest College, Ashton was involved with multiple clubs and organizations including United Black Association (UBA), Latinos Unidos (LU), WMXM 88.9 FM where they served as a recurring DJ, and PRIDE where they held the position as President. Ashton has also teamed up with the Office of Intercultural Relation to create The Rainbow Network (TRN), which serves as an empowerment group for students, faculty, and staff who identify with the LGBTQIA community.
Ashton identifies as non-binary. "Non-binary" is one term people use to describe genders that don't fall into one of these two categories, male or female.
Identity and Equality is very important to Ashton, and Ashton has attended many diversity and inclusion training and has also facilitated workshops dealing with racism and discrimination. Ashton has used identity as a way to connect with others who feel like shadows to society, and hopes to shine a light on issues related to identity in order to make everyone feel comfortable in the skin they were given. 
"Pronouns are important when it comes to identity. The way one is addressed should always be respected no matter what your own personal beliefs are. We are all human, and we all have different lives. If we took off the glasses that were created to oppress those who are different, maybe then could we truly see people for who they really are; beautiful human beings."   
---
Student Workers 
Jerries Azar
Current Year: Freshmen
Major:  Environmental Studies and International Relations.
Minor: Entrepreneurship and Innovation
Born:  Tegucigalpa, Honduras
Pronouns: he/him/his
Extracurricular Activities/Hobbies: Volleyball and Rugby, watching movie/tv shows and being an environmental advocate.
Fun Fact: I lived for the past 2 years in Hong Kong and can speak English, Spanish and a bit of Mandarin.
Naomi Morales
Current Year: Junior
Major:  Economics and International Relations.
Born:  San Salvador, El Salvador
Pronouns: she/her/hers
Extracurricular Activities/Hobbies:  International Student Organization, Student Government, First Connection. Love exploring small towns and meaningful conversations.
Fun Fact: Studied high school in a small Dutch town called Maastricht, living one embarrassment moment at the time.  
Kgotla 'Kotch' Mmopi
Current Year: Junior
Major: Business
Minor: French and Computer Science
Born: Gaborone/Serowe (Botswana)
Pronouns: He/Him/His
Extracurricular Activities/Hobbies:  OIR Marketing SIRS, VisComm Student Supervisor, UMOJA President, Forester First Mentor, First Connection Mentor
Fun Fact: I enjoy people, I love working with them, and I conveniently also like to create content centered around them… I also hate normality, or rather I appreciate difference and uniqueness, so yeah just be you.
Ted Crane
Current Year: Junior
Major: Business
Minor: Spanish
Born: Phoenix, AZ
Pronouns: He/Him/His
Extracurricular Activities/Hobbies: Football, President of Rugby Club and the Peer to Peer Program.
Fun Fact: My favorite song to play on guitar in "My Black Submarine" by The Black Keys.
Kaihan Rahimi 
Major: Political Science
Minor: International Relations 
Born: Kabul, Afghanistan 
Pronouns: He/him/his
Extracurricular activities/hobbies: Soccer, Table Tennis, Flamenco Guitar.
Fun Fact: I've only been in the States for a year and a half, but I have visited 16 States. 
Joy Joseph Aseh Nnena 
Current Year: Freshman
Major: Economics and International Relations
Minor: French
Born: Yaounde, Cameroon
Pronouns: She/ Her/ Hers
Extracurricular Activities/Hobbies:  OIR Marketing, Secretary LFC MUN club, Black Women United President, UMOJA 
Fun Fact: I enjoy talking and being around people, debating on sociopolitical issues, and cooking Western African dishes 
Abi Shetlane 
Current Year: Freshmen
Major: Finance
Born: Maseru, Lesotho
Pronouns: he/his/him
Extracurricular Activities/Hobbies: snooker, soccer, Umoja. Always down for a good movie or book… or a road trip.
Fun Fact: I obtained my first passport when I was 18. Been in 3 continents since.
Sean-Hugh Barrows 
Current Year: Junior


Major: International Relations


Minor: Philosophy


Born: Chicago, IL


Pronouns: He/Him/His


Extracurricular activities/Hobbies: Rugby, soccer, watching movies, and reading whatever looks interesting


Fun Fact: I enjoy traveling and have visited 10 countries so far.