<div style="background-image:url(/live/image/gid/6/width/1600/height/300/crop/1/30024_area_studies.rev.1451945934.png)"/>
<div style="background-image:url(/live/image/gid/6/width/1600/height/300/crop/1/30025_education.rev.1451945980.png)"/>
<div style="background-image:url(/live/image/gid/6/width/1600/height/300/crop/1/29873_header-aerial.rev.1450206652.jpg)"/>
<div style="background-image:url(/live/image/gid/6/width/1600/height/300/crop/1/30027_self_designed_major.rev.1451946126.png)"/>
<div style="background-image:url(/live/image/gid/6/width/1600/height/300/crop/1/30485_library.rev.1454952369.png)"/>
<div style="background-image:url(/live/image/gid/6/width/1600/height/300/crop/1/30028_english-_literature.rev.1452013046.png)"/>
<div style="background-image:url(/live/image/gid/6/width/1600/height/300/crop/1/29871_papers.rev.1452013163.png)"/>
International Student Resources

The Office of Intercultural Relations is committed to serving the diverse needs of international students through advising, programming, and a variety of services beginning with the First Connection Pre-Orientation through graduation and beyond.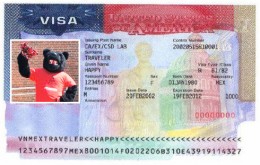 The office provides assistance for matters related to the F-1 visa and advise students on matters related to their visa status, employment, travel, and social security numbers.
But we're more than the paperwork! Our office staff offers plenty of support for cultural and personal adjustment, as well as advocacy on academic, housing, and co-curricular issues.