<div style="background-image:url(/live/image/gid/6/width/1600/height/300/crop/1/30025_education.rev.1451945980.png)"/>
<div style="background-image:url(/live/image/gid/6/width/1600/height/300/crop/1/30024_area_studies.rev.1451945934.png)"/>
<div style="background-image:url(/live/image/gid/6/width/1600/height/300/crop/1/29873_header-aerial.rev.1450206652.jpg)"/>
<div style="background-image:url(/live/image/gid/6/width/1600/height/300/crop/1/30028_english-_literature.rev.1452013046.png)"/>
<div style="background-image:url(/live/image/gid/6/width/1600/height/300/crop/1/30485_library.rev.1454952369.png)"/>
<div style="background-image:url(/live/image/gid/6/width/1600/height/300/crop/1/30027_self_designed_major.rev.1451946126.png)"/>
<div style="background-image:url(/live/image/gid/6/width/1600/height/300/crop/1/29871_papers.rev.1452013163.png)"/>
Intercultural House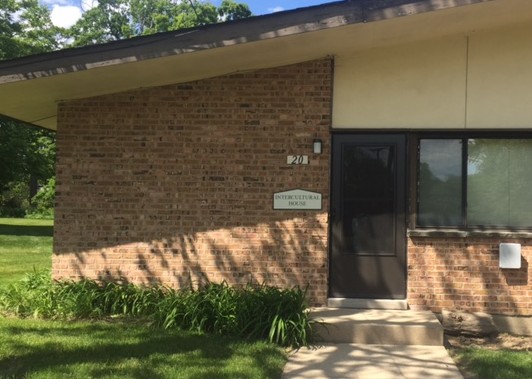 The Intercultural House is a new gathering space for the Lake Forest College community located at South Campus Apartment 20. At the Intercultural House, we seek to provide a space to celebrate our culturally diverse community and to foster intercultural learning and dialogue. 
Hours: 
Monday - Friday, 9:00am - 9:00pm
9:00am - 4:00pm - Available as a study lounge and for prayer/meditation 
4:00pm - 9:00pm - Reserved - preference to cultural student organization meetings
Campus departments and organizations interested in hosting an intercultural program can make a reservation here. 
Signature Programs:
First Fridays at the Intercultural House
The Intercultural House will help you start your month off right! We  host a social program on the first Friday of every month from 7:00pm - 9:00pm.
What's Cookin' at the Intercultural House
This monthly program brings students, staff, and faculty together to share culture through food and conversation.