<div style="background-image:url(/live/image/gid/6/width/1600/height/300/crop/1/29873_header-aerial.rev.1450206652.jpg)"/>
<div style="background-image:url(/live/image/gid/6/width/1600/height/300/crop/1/30027_self_designed_major.rev.1451946126.png)"/>
<div style="background-image:url(/live/image/gid/6/width/1600/height/300/crop/1/30024_area_studies.rev.1451945934.png)"/>
<div style="background-image:url(/live/image/gid/6/width/1600/height/300/crop/1/30028_english-_literature.rev.1452013046.png)"/>
<div style="background-image:url(/live/image/gid/6/width/1600/height/300/crop/1/30485_library.rev.1454952369.png)"/>
<div style="background-image:url(/live/image/gid/6/width/1600/height/300/crop/1/30025_education.rev.1451945980.png)"/>
<div style="background-image:url(/live/image/gid/6/width/1600/height/300/crop/1/29871_papers.rev.1452013163.png)"/>
Health and Wellness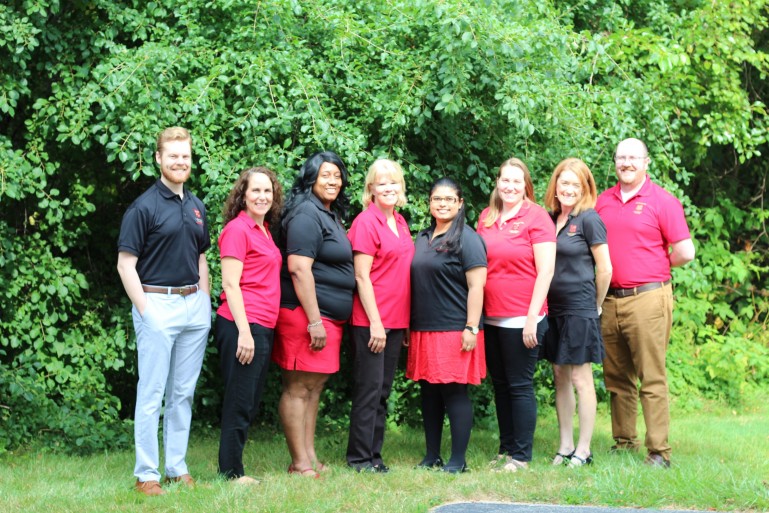 There will be no in-person appointments at the Health and Wellness Center. The Health & Wellness Center is open but Counseling staff are working remotely.* All phone consultations for Counseling must be scheduled -To schedule: call (847) 735-5240 (please leave message) or email healthandwellness@lakeforest.edu.
                                         Counseling Services Hours*: 
Monday - Friday
8:30 am - Noon
1 pm - 4:30 pm
Health Services is closed for the summer.
Mental Health Emergencies (outside of normal business hours M-F 8:30-4:30)
Crisis Counselor on Call:
224-501-1621
Health and Wellness Center Statement about Current and Ongoing Racial Injustice and Violence
Dear Lake Forest Student Body,
The Health and Wellness Center condemns the murders of George Floyd, Breonna Taylor, Ahmaud Arbery, Eric Garner, Freddie Gray, Michael Brown, Tamir Rice, and countless others whose lives ended at the hands of the people who were meant to protect and serve their community. As racism and hate groups continue to plague our society, we as a Center stand with our communities and say this is not acceptable. We need to demand justice from a system that has been unjust and inequitable for hundreds of years. The trauma that we are all experiencing in the moment may lead to a range of emotions, fear, shock, anger, sadness, guilt, and helplessness.  However, it is important to be aware that the recent trauma is especially injurious to our members of the Black and African-American communities who have endured this trauma for centuries. We want to ensure that our students who have been impacted know we are here to provide continued support. We need to acknowledge that our Health and Wellness Center staff do not yet physically represent the racial identities of all our students, but we want you to know our deep commitment to  providing a safe space where you can feel heard and validated. We encourage you to contact our office (847-735-5240 or healthandwellness@mx.lakeforest.edu) if you (or someone you know) would like support.
 The Health and Wellness Center Staff
Resources:
African American Mental Health Resources
There are a variety of mental health resources available for people of color, but we have provided a few examples below. Please note: The resources included here are not endorsed by NAMI, and NAMI is not responsible for the content of or service provided by any of these resources.
 Black Emotional and Mental Health Collective (BEAM)
Group aimed at removing the barriers that Black people experience getting access to or staying connected with emotional health care and healing. They do this through education, training, advocacy and the creative arts.
 Black Men Heal
Limited and selective free mental health service opportunities for Black men.
 Black Mental Health Alliance - (410) 338-2642
Provides information and resources and a "Find a Therapist" locator to connect with a culturally competent mental health professional.
 Black Mental Wellness
Provides access to evidence-based information and resources about mental health and behavioral health topics from a Black perspective, as well as training opportunities for students and professionals.
 Boris Lawrence Henson Foundation
BLHF has launched the COVID-19 Free Virtual Therapy Support Campaign to raise money for mental health services provided by licensed clinicians in our network. Individuals with life-changing stressors and anxiety related to the coronavirus will have the cost for up to five (5) individual sessions defrayed on a first come, first serve basis until all funds are committed or exhausted.
 Brother You're on My Mind
An initiative launched by Omega Psi Phi Fraternity, Inc. and NIMHD to raise awareness of the mental health challenges associated with depression and stress that affect African American men and families. Website offers an online toolkit that provides Omega Psi Phi Fraternity chapters with the materials needed to educate fellow fraternity brothers and community members on depression and stress in African American men.<
 Ebony's Mental Health Resources by State
List of Black-owned and focused mental health resources by state as compiled by Ebony magazine.
 Henry Health
Provides culturally sensitive self-care support and teletherapy for African American men and their families. Currently in pilot program available only to residents of MD, VA and DC. Residents of other states can join their waiting list and will be notified when Henry Health is available in their state.
 Melanin and Mental Health
Connects individuals with culturally competent clinicians committed to serving the mental health needs of Black & Latinx/Hispanic communities. Promotes the growth and healing of diverse communities through its website, online directory and events.
 Ourselves Black
Provides information on promoting mental health and developing positive coping mechanisms through a podcast, online magazine and online discussion groups.
 POC Online Classroom
Contains readings on the importance of self care, mental health care, and healing for people of color and within activist movements.
 Sista Afya
Organization that provides mental wellness education, resource connection and community support for Black women.
 Therapy for Black Girls
Online space dedicated to encouraging the mental wellness of Black women and girls. Offers listing of mental health professionals across the country who provide high quality, culturally competent services to Black women and girls, an informational podcast and an online support community.
 Unapologetically Us
Online community for African American women to seek support.
Antiracism Resources
75 Things White People Can Do for Racial Justice
Antiracism Learning Opportunities through Enrich Chicago
Antiracist Toolkit for Teachers and Researchers
Detour-Spotting for White Antiracists
Disarming Racial Microaggressions: Microintervention Strategies for Targets, White Allies, and Bystanders
Expressive Writing Prompts to Use if You've Been Accused of White Fragility, Spiritual Bypassing, or White Privilege
Harvard Implicit Bias Test
How to Talk to Kids about Race: Books and Resources That Can Help
How Well-Intentioned White Families Can Perpetuate Racism
Resources for Educators Focusing on Antiracist Learning and Teaching
Talking About Race: Being Antiracist
Toolkit for Teaching about Racism
White Privilege: Unpacking the Invisible Knapsack
Books to Read On Antiracism
How to Be an Antiracist by Dr. Ibram X. Kendi
Me and White Supremacy: Combat Racism, Change the World, and Become a Good Ancestor by Layla Saad
The New Jim Crow: Mass Incarceration in the Age of Colorblindness by Michelle Alexander
White Fragility: Why It's So Hard for White People to Talk about Racism by Dr. Robin DiAngelo
On the Experience of Racism
Citizen: An American Lyric by Claudia Rankine
Eloquent Rage: A Black Feminist Discovers Her Superpower by Dr. Brittney Cooper
I'm Still Here: Black Dignity in a World Made for Whiteness by Austin Channing Brown
The Bridge Called My Back, Writings by Radical Women of Color edited by Cherríe Moraga and Gloria Anzaldúa
My Grandmother's Hands: Racialized Trauma and the Pathway to Mending Our Hearts and Bodies by Resmaa Menakem
Organizations to Support
Black Emotional and Mental Health Collective
Black Girls Smiles
Black Lives Matter – Chicago
Black Women's Blueprint
Chicago Regional Organizing for Antiracism
Color of Change
Enrich Chicago
Equal Justice Initiative
National Association for the Advancement of Colored People
Showing up for Racial Justice
Sister Song
The Audre Lorde Project
The Antiracist Research and Policy Center
The Leadership Conference on Civil and Human Rights
News about Health and Wellness
If you are sick with COVID-19 or suspect you are infected with the virus that causes COVID-19, follow the steps below to help prevent the disease from spreading to people in your home and community.

24/7 anonymous support for students who need help for themselves or a friend. Text "LAKECO" to 1-844-823-5323 to connect with a local fully licensed mental health professional.

The Health and Wellness Center emailed all students on September 11 to alert them to a multistate outbreak of severe lung disease associated with e-cigarette product use (devices, liquids, refill pods, and/or cartridges).

Lake Forest College ranked #14 in the nation for Best Health Services in the just-published 2020 edition of The Princeton Review's annual guide, The Best 385 Colleges.

The Health and Wellness Center doctoral internship program has earned accreditation from the American Psychological Association (APA).

Most students struggle at times when things don't go as planned. Not getting that internship, performing poorly in an important game, or failing an exam will undoubtedly ratchet up a student's stress level.

Cole Ledford, an advocate for LGBTQ+ and mental health communities, will speak at 7 p.m. on Thursday, October 20 in the Lily Reid Holt Memorial Chapel.

Current students: Learn more about the State of Illinois Student Optional Disclosure of Private Mental Health Act and complete the Authorization Form.

Lake Forest College stands together to prevent sexual misconduct on and off campus. Watch this video by FOREST Media, the Coalition Against Sexual Misconduct, Poets Igniting Change, and Student Government, then take the pledge

online

.