<div style="background-image:url(/live/image/gid/6/width/1600/height/300/crop/1/30028_english-_literature.rev.1452013046.png)"/>
<div style="background-image:url(/live/image/gid/6/width/1600/height/300/crop/1/30024_area_studies.rev.1451945934.png)"/>
<div style="background-image:url(/live/image/gid/6/width/1600/height/300/crop/1/30485_library.rev.1454952369.png)"/>
<div style="background-image:url(/live/image/gid/6/width/1600/height/300/crop/1/30027_self_designed_major.rev.1451946126.png)"/>
<div style="background-image:url(/live/image/gid/6/width/1600/height/300/crop/1/30025_education.rev.1451945980.png)"/>
<div style="background-image:url(/live/image/gid/6/width/1600/height/300/crop/1/29871_papers.rev.1452013163.png)"/>
Meet Our Staff
Aldo Guzman
Assistant Dean of Students and Director of Gates Center for Leadership and Personal Growth
847-735-5201
guzman@lakeforest.edu
---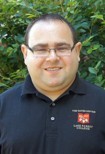 Patrick Doggett
Associate Director
847-735-5201
doggettt@lakeforest.edu
---
Elizabeth Snider
Assistant Director
847-735-5201
snider@lakeforest.edu
Liz serves as the Assistant Director of the Gates Center for Leadership and Personal Growth.  Her primary job responsibilities include advising the College's fraternity and sorority community, serving as a liaison to Student Government's Clubs and Organizations committee, and providing programming and training support for all student organizations. Liz oversees the Athletic Orientation Program for first year fall athletes and provides programming support for New Student Orientation, student Homecoming programs, and the Forester Day of Service.  
Liz earned a Bachelor of Arts in Sociology and Anthropology from Lake Forest College and a Master of Science in Education from Northern Illinois University.  Prior to her role as Assistant Director, she served as the Program Coordinator of Collegiate Chapter Services at Alpha Phi International Fraternity in Evanston, IL.  
Liz enjoys traveling, cooking, Cubs baseball, and volunteering.
---
Kelly Matuszewski
Department Assistant
847-735-5210
matuszewski@lakeforest.edu
---