<div style="background-image:url(/live/image/gid/72/width/1600/height/300/crop/1/29863_header_photo_for_student_life-cropped.rev.1450736341.jpg)"/>
<div style="background-image:url(/live/image/gid/72/width/1600/height/300/crop/1/29627_global_students-cropped.rev.1450736243.jpg)"/>
<div style="background-image:url(/live/image/gid/72/width/1600/height/300/crop/1/33295__dsc0161.rev.1473952666.jpg)"/>
<div style="background-image:url(/live/image/gid/72/width/1600/height/300/crop/1/29629_students_at_the_beach-cropped.rev.1450736419.jpg)"/>
<div style="background-image:url(/live/image/gid/72/width/1600/height/300/crop/1/29877_header-skyline.rev.1450208143.jpg)"/>
Senior 25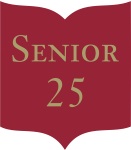 Each year, Lake Forest College honors the Senior 25 – twenty-five  senior year students who have, as leaders among their peers, positively contributed to the quality of life in the Lake Forest College community through their service, commitment, and achievements. 
The campus community nominates students during their junior year and a selection committee comprised of faculty, staff and current members of Senior 25 select the honorees, which are announced at the Student Leadership Awards Ceremony. During their senior year, the Senior 25 assist with the planning of senior year events and the fundraising of the Senior Class Gift.
Meet this year's Senior 25
Perculiar Adimabua

Majors in Chemistry and French

Perculiar is involved as a Resident Assistant, a member of UMOJA and United Black Association as well as serving as Student Tutor and Research Assistant in the Chemistry Department and Student Assistant with the offices in Rosemary House.
Jared B. Applegate

Neuroscience and History Major 

Jared is involved with New Student Orientation Coordinator, Lacrosse Team, The Clio Society, Neuroscience Department Peer Mentor, Neuroscience Department and History Department Student Academic Advisory Committees and Relay for Life.
Nena Fasbender

Neuroscience & Business with Accounting Concentration

Nena is involved with Kappa Alpha Theta, RA for Residence Life,Omicron Delta Kappa, Nu Rho Psi, POMS team
Claire Grebner

Sociology and Anthropology and Politics major and a Spanish minor 

Claire is involved with,  Alpha Phi Omega, New Student Orientation Coordinator, Writing Center Tutor, Gummere Fellow, Omicron Delta Kappa, Alpha Kappa Delta and Lamda Alpha SOAN National Honors Societies
Caroline Griffith

Caroline is involved with, Panhellenic Association,Lab Manager and a Research Assistant, Poms Team, Student Ambassador, Kappa Alpha Theta, Psychology Club
Adelaide Grubbe

Business with a concentration in accounting and Communication

Adelaide is involved with Women's Volleyball,Alpha Phi, Student Activities Finance Board, Panhellenic Association, Athletic Council,Omicron Delta Epsilon Economics Honor Society
Krista Grund-Wickramasekera

Politics major 

Legal Studies and Economics minor 

Krista is involved with, Student Government, Residence Life, Center for Chicago Programs, National Residence Hall Honrary, Chicago Fellows Research Assistant, TEDx Lake Forest College Speaker
Hajar Habbal

Business Marketing major and Entrepreneurship minor 

Hajar is involved with, Kappa Alpha Theta,TEDxLakeForestCollege, Relay For Life,Student Ambassador with Admission Department, Orchestra, Kemper Scholar (& Richter Scholar)
Crystal Hernandez

English and Political Science major

Asian Studies: Japanese Language Concentration minor 

Crystal is involved with INK, Student Government, Japanese Cultural Club, Sigma Tau Delta, Pi Sigma Alpha, Phi Sigma Iota 
Hannah Hornacek

Psychology major 

Sociology and Anthropology minor 

Hannah is involved with Volleyball Team,Delta Gamma, Judicial Academic Honesty Board,Athletic Council, Synapse,Lake Forest Psychology Club 
Sangjun Hornewer

Communication major

Journalism and Spanish minor 

Sangjun is involved with The Stentor,Women's Varsity Soccer,the Writing Center,the Peer Navigator program, Gummere Fellows, Lambda Pi Eta National Communication Honor Society
Annie Keller

Psychology Major

Neuroscience and Gender, Sexuality, & Women's Studies Minor 

Annie is involved with Student Admissions Specialist, Student Ambassador,Technology, Relationships, and Language Lab Research Assistant, K-Lab Research Assistant, Psychology Student Academic Advisory Committee
Naomi Morales
Leah Moss

English major 

Print and Digital Publishing, Digital Media Design minor

Leah is involved in Tusitala, Alpha Phi Omega, The Stentor,INK,  Peer Navigator,The Garrick Players
Alejandra Ocampo

Education (k-12) and Spanish Major 

Alejandra is involved with Latinos Unidos, Latinos Unidos Dance Team, Resident Assistant,Pride, Culture Coalition, Student Education Advisory Council
Sushmeena Parihar

Psychology major 

Politics minor 

Sushmeena is involved with Student Admissions Specialist, LFC Dance Team, Research Assistant for Psychology Department, Psi Chi, Omicron Delta Kappa,  Tour Guide Development for Student Ambassadors Program
Sandra Khouri

Economics and Philosophy Major 

Legal Studies Minor 

Sandra is involved with Student Government,TEDxLakeForestCollege, Demos, Omicron Delta Kappa,Economics Department Research Assistant, Career Advancement Center Law & Public Service Leadership Team
Hakob Parsamyan

International Relations and Marketing Major 

Hakob is involved with Student Government,TEDxLakeForestCollege, Resident Assistant, Chicago Ambassador, Richter Scholar, ODK Leadership Honorary Society
Cole Pedro

Finance major 

Entrepreneurship and Innovation minor 

Cole is involved with Alpha Tau Omega Fraternity, Student Government,  Collegiate Entrepreneurs Organization, Forester Guide's,  the Gates Center, Omicron Delta Epsilon Economics Honor Society
Adrian Perez

Adrian is involved with INK,Student Academic Advisory Committee Member: English Department,Residential Assistant, Student Ambassador, Chicago Ambassador, WMXM 88.9FM 
Dillon Rice

Fort Walton Beach, Florida

Business major 

Politics minor 

Dillon is involved with Cross Country,  track Team, Delta Chi, Interfraternal Council,Residence Assistant
Alexander Shepperd

Business major 

African American Studies minor 

Alexander is involved with Black Mens Group,Athletic Council, Midwest Conference Student Athletic Advisory Committee Representative,Varsity Football,Student Activities Finance Board Member, Athletic Orientation Guide
Zaria Sydnor

Economics and African American Studies majors 

Zaria is involved with Women's Basketball, UBA Executive Board, Richtor Scholar, ODE (Economics Honor Society)
Rachel Trevillian

Rachel is involved with Womens Swim Team, Delta Gamma, Athletic Council/SAAC Representative, Student Programming Board,Forester Guides,  Admissions
Noah Vanderhyde

Biology & Music major 

Neuroscience minor 

Noah is involved with Gummere Fellow, Student Ambassador, Student Admissions Specialist, First Connection Coordinator, Concert Band, NetImpact