College announces 26th annual Volwiler Distinguished Scientist Lecture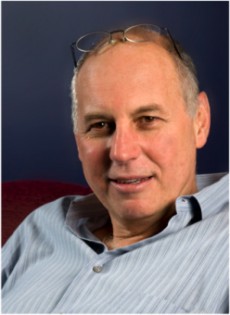 Lake Forest College is pleased to announce that this year's Volwiler lecturer will be Dr. Charles S. Zuker of Columbia University. His lecture titled "From the Tongue to the Brain: The Biology of Mammalian Taste" also serves as the Keynote Address of the 2011 Brain Awareness Week at the college and will take place on Thursday, November 10 in Lily Reid Holt Memorial Chapel at 8:00 p.m.
Dr. Zuker is a Professor of Biochemistry and Molecular Biophysics and of Neuroscience Columbia College of Physicians and Surgeons, Columbia University and an investigator with the Howard Hughes Medical Institute. He is a member of the National Academy of Sciences and its Institute of Medicine and the American Academy of Arts and Sciences.

He is a true 21st century giant in the field of molecular neuroscience and his laboratory uses a combined molecular, genetic, and physiological approach to study signal processing, information transfer, and coding mechanisms in our sensory systems. Originally from Chile where he completed his undergraduate studies, Dr. Zuker received his PhD in Biology from MIT and conducted his postdoctoral fellowship in Biochemistry at the University of California Berkeley. 

According to Dr. Zuker's website at the Howard Hughes Medical Institute : "He is driven by the desire to decipher how the brain represents our sensory experiences. Zuker wants to do more than understand why sugar is sweet. He wants to know how the brain can turn reception into perception. How do the physical and chemical stimuli that we take in all the time—through sight, hearing, taste, touch, and smell—turn into signals that neurons transmit to the brain? How does light hitting your eye change into a chemical signal that makes you squint? How do sound waves hitting the eardrum transform into words that you "hear" in your head? Why does a drop of lemon juice on the tongue make you wrinkle your nose?"

Dr. Zuker's Volwiler address will relate specifically the story of the discovery process of how our tongue tastes. He will explain this complex revolutionary biology in simple terms that scientists and the public alike will be able to grasp and enjoy.  For more on Dr. Zuker's scientific research, please read the full research summary here.

The Ernest H. Volwiler Distinguished Scientist Lectureship and the Ernest H. Volwiler Chair in Natural Sciences and Mathematics, held by Professor Edward Packel, are funded by the Ernest H. Volwiler Fund. These lectures are intended to bring results of current scientific research and thought to the scientifically interested public.

Parking is available on Lake Forest College Middle Campus (enter at the College and Sheridan Rd Intersection).

If you need any special accommodations to be able to participate in this event please contact Teryn J. Robinson at Robinson@lakeforest.edu or 847-735-5167, at least 72 hours in advance. For other queries, contact 847-735-6010.