Chicago: Selections from the Lake Forest College art collection with a link to Chicago
2:00 pm -

5:00 pm




Durand Art Institute


Event repeats

Daily

(to Dec 08)
View selections of art from the Lake Forest College art collection that display a connection to the city of Chicago and its rich culture and history.
This gallery is showing from November 11-December 8. You can view pieces in the Sonnenchein/Albright galleries in the Durand Art Institute.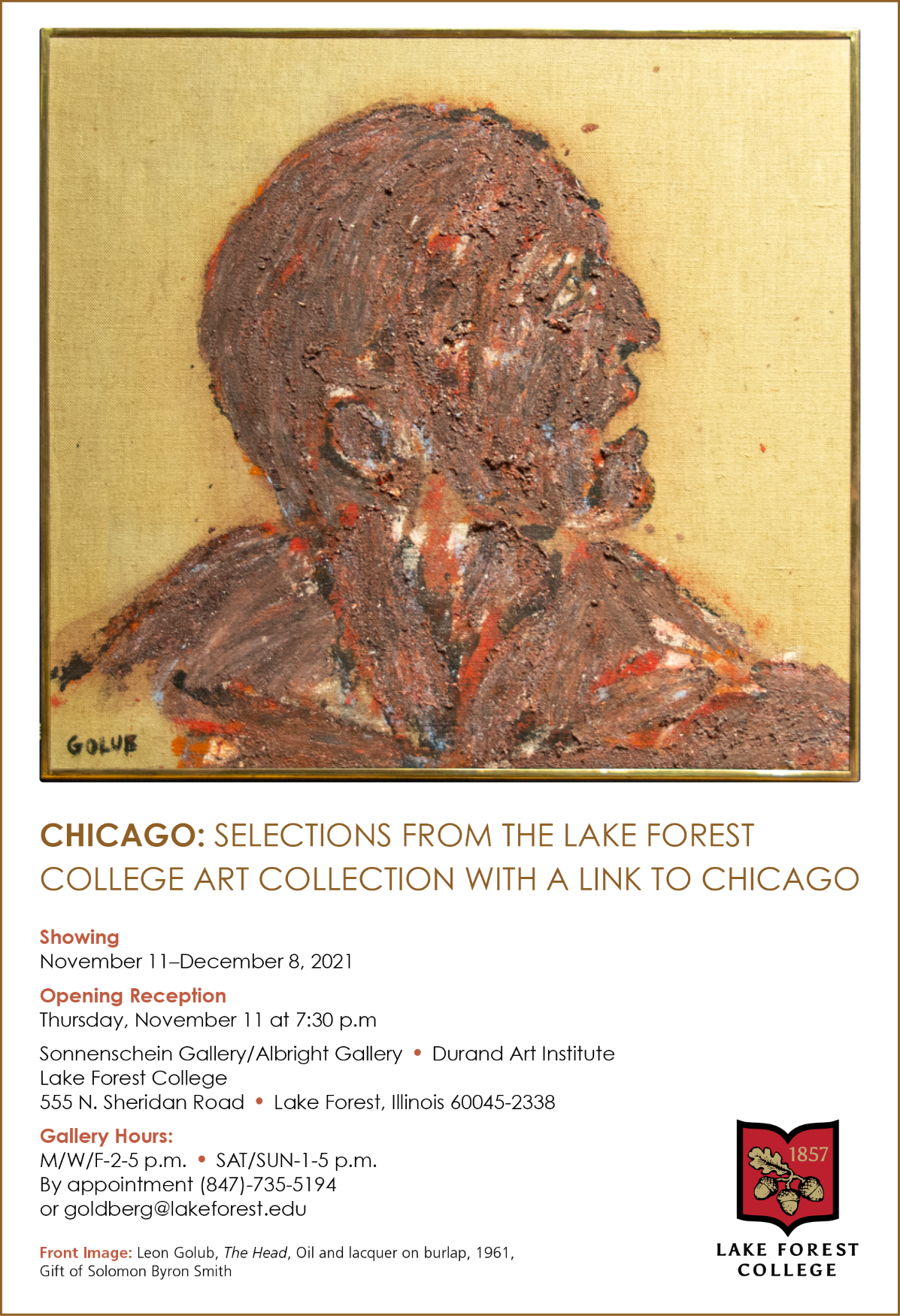 Join us for the opening reception on November 11 at 7:30 pm.
Gallery Hours:
Monday, Wednesday, Frifay 2-5 pm
Saturday and Sunday 1-5 pm
Or by appointment. Call 847.735.5194 or email goldberg@lakeforest.edu
On Campus Disability Accommodations:
Contact Kara Fifield at 847-735-5167 or kfifield@lakeforest.edu at least 72 hours in advance.