Doug DeWitt: Suggestions of Gravity/Into Sunrise
1:00 pm -

5:00 pm




Sonnenschein Gallery & Albright Gallery


Event repeats

Daily

(to Feb 16)
The exhibition runs from January 21-February 16, 2022. There will be a closing reception on Thursday, February 10 at 7:30 p.m. This is the first exhibition of the Spring semester and features paintings, drawings, and sculptures made of found and reclaimed objects.
Suggestions of Gravity: Sonnenschein Gallery
Into Sunrise: Albright Gallery
Gallery hours are: M/W/F: 2-5 p.m. and SAT/SUN: 1-5 p.m.
Contact Beckie Goldberg (goldberg@lakeforest.edu) with questions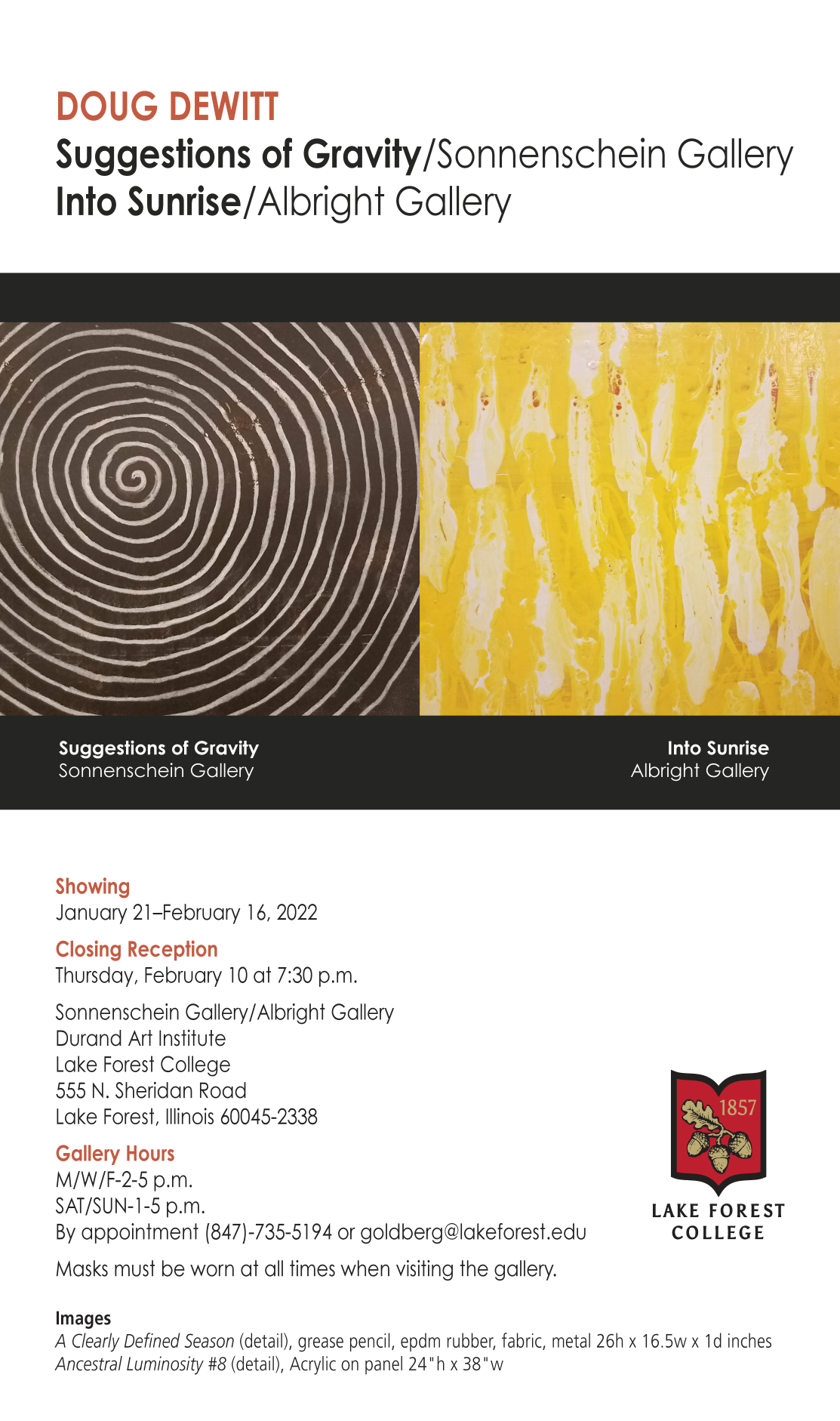 On Campus Disability Accommodations:
Contact Kara Fifield at 847-735-5167 or kfifield@lakeforest.edu at least 72 hours in advance.