<div style="background-image:url(/live/image/gid/6/width/1600/height/300/crop/1/30027_self_designed_major.rev.1451946126.png)"/>
<div style="background-image:url(/live/image/gid/6/width/1600/height/300/crop/1/30485_library.rev.1454952369.png)"/>
<div style="background-image:url(/live/image/gid/6/width/1600/height/300/crop/1/30025_education.rev.1451945980.png)"/>
<div style="background-image:url(/live/image/gid/6/width/1600/height/300/crop/1/30024_area_studies.rev.1451945934.png)"/>
<div style="background-image:url(/live/image/gid/6/width/1600/height/300/crop/1/29871_papers.rev.1452013163.png)"/>
<div style="background-image:url(/live/image/gid/6/width/1600/height/300/crop/1/29873_header-aerial.rev.1450206652.jpg)"/>
<div style="background-image:url(/live/image/gid/6/width/1600/height/300/crop/1/30028_english-_literature.rev.1452013046.png)"/>
Maggie LaVoie '20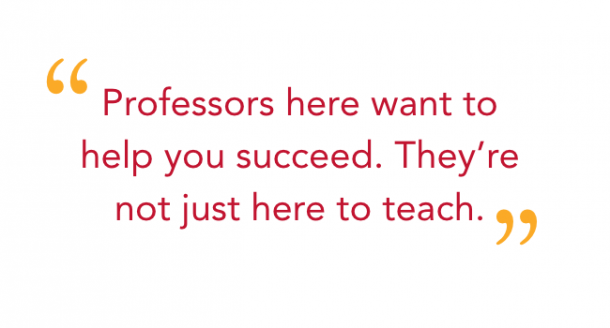 Why did you choose to attend Lake Forest College?
I chose to attend Lake Forest College because of the very reputable psychology program that I heard about. It is more science-based and research-based, and that was really what I was looking to do when transferring from McHenry County College. All of the advisors here have been great in helping me pinpoint exactly what I wanted to do and exactly what I wanted to learn here. 
Was there a deciding factor that sold you on attending Lake Forest?
The deciding factors that helped me transfer to Lake Forest were the amazing scholarship opportunities and the fact that it is a smaller school. Unlike big universities, I was looking to be in smaller classes with 30 people or less, because then you have a better relationship with the professor. 
Did you feel welcome as a transfer student at Lake Forest?
I definitely felt welcomed as a transfer student. Because the student population is a bit smaller, there are a lot of people who start to introduce themselves to you. The professors will also really start to get to know you, and the advisors are really good at knowing their students well. There's not a time where I didn't feel welcome.
What do you like best about Lake Forest College? 
I definitely like best the faculty and students at Lake Forest. The faculty—and staff—are there to help you succeed. I've had siblings go to larger schools, and a lot of their professors are very hard to find and contact. When I came here, my advisors were helped me set up my schedule. Sometimes I didn't even have to reach out, because they would contact me first. I think it was very stress-free just being at a smaller school, because everyone's more willing to communicate with you and answer any questions you have. Professors are more apt to help you during office hours, and they are always open for questions. They always have research opportunities, and they're also willing to help connect you to internships. Professors want to help you succeed. They're not just here to teach.
How has Lake Forest College helped you prepare for life after college?
I have made great use of the Career Advancement Center. My career pathway leader helped me with mock interviews for my internships and also with résumé building. I've had two internships already. The process was not intimidating at all. Not only will the CAC  help you while you're a student, they also help alumni. After graduation, you're still able to keep in contact with them for career networking and other services.  
Do you have a favorite spot on campus?
My favorite spot on campus is definitely the Lillard Science Building. Lillard was just built, and it is completely awesome. It's got multiple levels and I find that quiet spaces are more likely to be found in there. You also find more science majors. I'm a psychology student, so I always find other psych majors. In Lillard, I can always find classmates, I can ask questions, and my professors are always there. 
What advice would you give to a student considering transferring to Lake Forest College?
My advice is to definitely get in contact with everyone here, because they are all super welcoming and awesome. Everyone who reaches out to you is amazing in giving great information. They are here to help you with anything that you have questions about, even if you're completely not sure about transferring.  
–Katy Knuckles '21