<div style="background-image:url(/live/image/gid/6/width/1600/height/300/crop/1/30025_education.rev.1451945980.png)"/>
<div style="background-image:url(/live/image/gid/6/width/1600/height/300/crop/1/30024_area_studies.rev.1451945934.png)"/>
<div style="background-image:url(/live/image/gid/6/width/1600/height/300/crop/1/29873_header-aerial.rev.1450206652.jpg)"/>
<div style="background-image:url(/live/image/gid/6/width/1600/height/300/crop/1/30485_library.rev.1454952369.png)"/>
<div style="background-image:url(/live/image/gid/6/width/1600/height/300/crop/1/30028_english-_literature.rev.1452013046.png)"/>
<div style="background-image:url(/live/image/gid/6/width/1600/height/300/crop/1/30027_self_designed_major.rev.1451946126.png)"/>
<div style="background-image:url(/live/image/gid/6/width/1600/height/300/crop/1/29871_papers.rev.1452013163.png)"/>
Felicia Rivas '20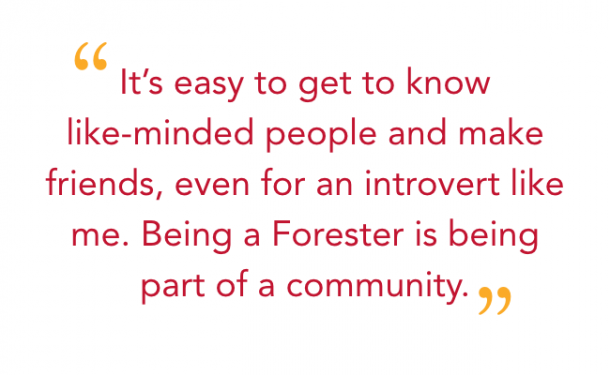 Why did you choose to attend Lake Forest College?
I was drawn to Lake Forest College because I knew I could still be close to my family. I also liked the smaller class sizes and the opportunity to get to know my professors. After meeting faculty members from both departments I was interested in—modern languages and education—I knew that I would love the programs here.
What was the deciding factor that sold you on attending Lake Forest College?
I knew I wanted to attend Lake Forest after attending events the College hosted during the application season. Those events allowed me to get to know the campus and the people. The on-site admissions day took all the stress out of the process. That was when I knew the faculty and staff at Lake Forest would see me for who I am—not just another student or a statistic. That was the deciding factor for me.
Did you feel welcome as a transfer student at Lake Forest?
Lake Forest definitely made me feel welcome as a transfer student. Actually, I felt like a VIP. I stayed overnight in a residence hall, attended a luncheon where I first met the department chair for my major, and took a tour of Chicago. Everyone was so welcoming. 
What do you like best about Lake Forest College?
I like that when I walk around campus, I usually run into a friend. There are always familiar faces. You'll have opportunities to catch up with your professor on your way to class or find a friend to study with in the library. It's easy to get to know like-minded people and make friends, even for an introvert like me. I never feel alone, because being a Forester is being part of a community.
Did you have a favorite spot on campus?
My favorite spot on campus is the library, which is arguably the heart of campus. Whether I'm meeting up with classmates for a project, working on homework with my best friend, or studying solo in a quiet area, the "lib" is always a great place to be.
What advice would you give to a student considering transferring to Lake Forest College?
The College's website is a great way to learn more information, but I encourage you to ask your admissions advisor how to make connections with current students, staff, and faculty. That is the best way to truly understand what it's like to be a Forester. If you decide that Lake Forest is the right school for you, but you're worried about making ends meet, I encourage you to speak with the  financial aid office.