<div style="background-image:url(/live/image/gid/6/width/1600/height/300/crop/1/30025_education.rev.1451945980.png)"/>
<div style="background-image:url(/live/image/gid/6/width/1600/height/300/crop/1/29873_header-aerial.rev.1450206652.jpg)"/>
<div style="background-image:url(/live/image/gid/6/width/1600/height/300/crop/1/29871_papers.rev.1452013163.png)"/>
<div style="background-image:url(/live/image/gid/6/width/1600/height/300/crop/1/30024_area_studies.rev.1451945934.png)"/>
<div style="background-image:url(/live/image/gid/6/width/1600/height/300/crop/1/30028_english-_literature.rev.1452013046.png)"/>
<div style="background-image:url(/live/image/gid/6/width/1600/height/300/crop/1/30485_library.rev.1454952369.png)"/>
<div style="background-image:url(/live/image/gid/6/width/1600/height/300/crop/1/30027_self_designed_major.rev.1451946126.png)"/>
Randi Murawski '20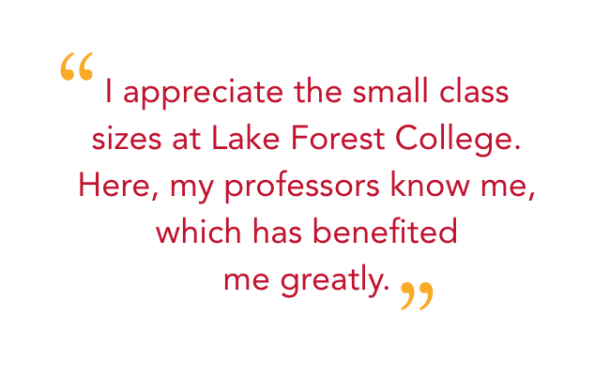 Why did you choose to attend Lake Forest College?
Initially, I chose Lake Forest because I was enticed by the scholarship the College offered to students who were in Phi Theta Kappa. Once I learned how small the classes sizes were, I decided to visit the campus. I truly loved the feel here. Because Lake Forest is not too far from home, I could commute, which works out great for me.
Was there a deciding factor that sold you on attending Lake Forest College?
There were three deciding factors for me. I needed a college close enough to home so I could commute. I also wanted a college that offered a good scholarship and small class sizes. Lake Forest hit all three of those marks.
Did you feel welcome as a transfer student?
I absolutely felt welcome as a transfer student when I started at Lake Forest College. My transition from McHenry County College to Lake Forest went extremely smooth.
What do you like best about Lake Forest College? 
I appreciate the small class sizes at Lake Forest College, which I became accustomed to at McHenry County College. Here, my professors know me, which has benefited me greatly. Over the summer, I reached out to one of my communication professors about applying to graduate schools. I wanted to use in my application a paper I wrote for her class. She emailed me back right away and also offered to take time out of her day to discuss how to further improve the paper I wrote to best highlight my strengths as a thinker and writer. Professors at Lake Forest care about your future.
What advice would you give to a student considering transferring to Lake Forest College?
As a first-generation college student, I had many questions when I was in the process of transferring. Throughout the process, I reached out to students and faculty with questions. Everyone wanted to help. No one ever made me feel like I was asking too many questions or that I was a bother. My advice is: Don't be afraid to ask questions. People are willing to help.