<div style="background-image:url(/live/image/gid/10/width/1600/height/300/crop/1/48737_IMG_9636.rev.1541712259.jpg)"/>
<div style="background-image:url(/live/image/gid/10/width/1600/height/300/crop/1/29874_header-aerial.rev.1450207337.jpg)"/>
<div style="background-image:url(/live/image/gid/10/width/1600/height/300/crop/1/29736_apply-_needs_to_be_cropped.rev.1451944927.jpg)"/>
<div style="background-image:url(/live/image/gid/10/width/1600/height/300/crop/1/29649_visit_campus-cropped.rev.1450717447.jpg)"/>
Jimmy Cusan '17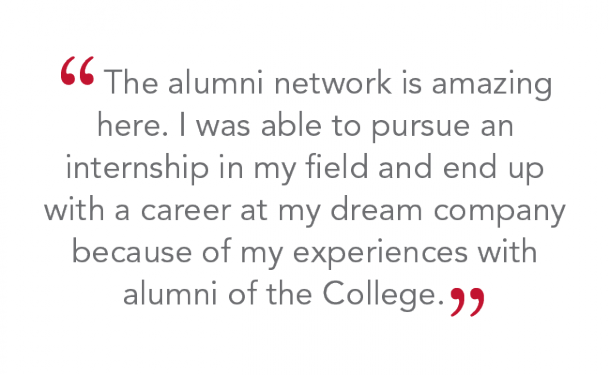 Why did you choose Lake Forest College?

I found Lake Forest College through the hockey program. I was playing junior hockey in the greater Toronto area and knew I wanted to play in college as well. The Forester head coach at the time came to one of my games and asked if I'd ever considered going to school close to Chicago. I was invited to visit the College a few weeks later and fell in love with the campus right away.
What did you enjoy about your summer research experiences at the College?

I did a summer internship through Lake Forest College for class credit. The internship was with Citigroup, the company I work with right now. The College connected me with alumni who were working in the same industry that I was hoping to get into, which ended up being really helpful for my current career.
How did the College help get you to where you are today?

The school is home to an excellent academic reputation along with a fantastic alumni network. It allowed me to speak to alumni who were once in my situation who are now willing and able to help. These alumni set up on-campus interviews—which I was fortunately picked to partake in—and this eventually led me to land a full-time job at a company in an industry I had always dreamed of working in—finance.
Do you have any advice for international students who are considering applying to the College?

Reach out to current students and international alumni. Everyone is always willing to help, and every conversation you have can lead you to a new opportunity.
—Sangjun Hornewer '20