<div style="background-image:url(/live/image/gid/95/width/1600/height/300/crop/1/42360_HOMECOMING_darker.rev.1523377981.jpg)"/>
Communications and Marketing
Fashion through the lens
Four advanced photography students traveled to Northwest Arkansas Fashion Week last semester to experience firsthand the world of fashion photography. This semester, the stunning photographs they created from that experience are on exhibit.
"Kaleidoscope"—the 49 images and the stories behind them—is on display in the Deerpath Gallery through Thursday, February 8 and on the second floor of the Donnelley and Lee Library through spring semester 2018. 
"We all found this experience to be an exciting new opportunity to travel together so we could work with and learn from other professionals in a creative environment," Andrew Behshid '19 said of the on-location assignment.
With guidance from Lecturer in Art Maurene Cooper, Behshid, Alexia Leonardo '18, Bridget Whited '19, and Courtney Mensah '18 flew out to Fayetteville, Arkansas in November to immerse themselves in Fashion Week.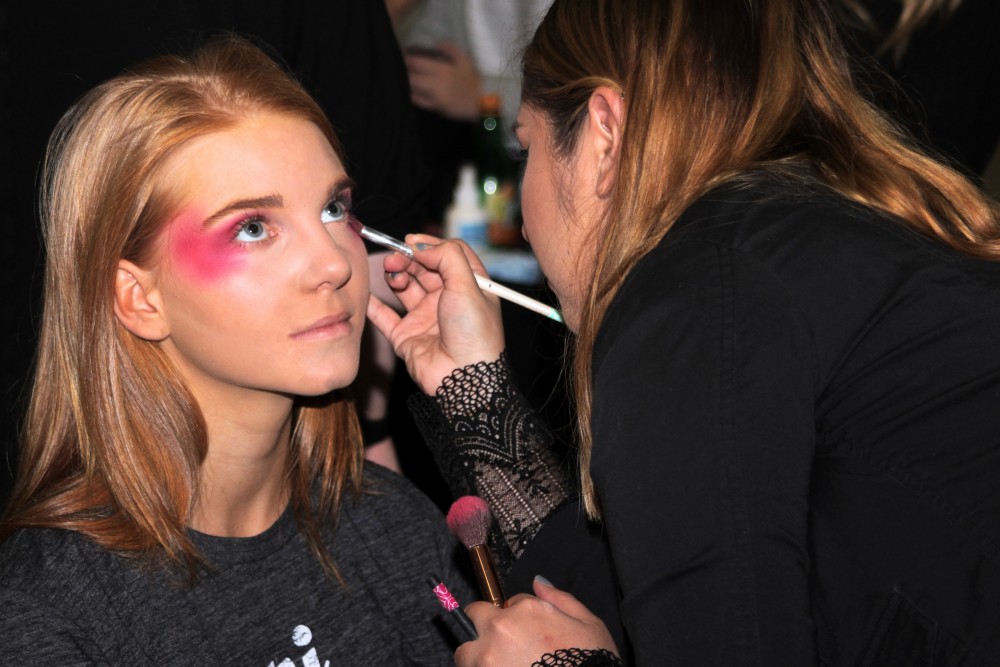 Credit: Bridget Whited '19
"Taking up-close photos of models for two days made me extremely comfortable behind the camera," Leonardo said. "My creative abilities blossomed through this experience—I even decided to use a blue filter over my flash to produce images that were completely different than anything I have done before."
For Whited, this experience was a game-changer. 
"This was, hands down, one of the best experiences I have had here at the College. Not only did I get to work closely with a professor in my desired field, but I also got real-world experience," Whited said.
Northwest Arkansas Fashion Week seeks to highlight fashion trends through showcasing up-and-coming designers and brands. The event occurs semi-annually in order to foster collaborative and creative productions.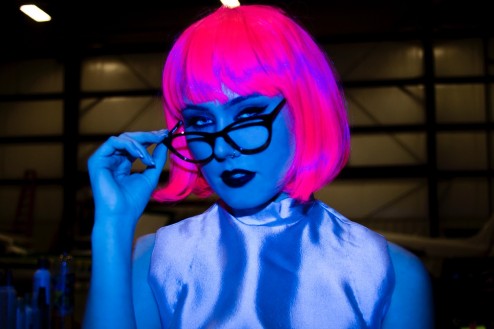 Credit: Alexia Leonardo '18