<div style="background-image:url(/live/image/gid/95/width/1600/height/300/crop/1/42360_HOMECOMING_darker.rev.1523377981.jpg)"/>
Communications and Marketing
Music education students attend conference
Six Lake Forest College music education students traveled to Peoria for the Illinois Music Education Conference, a three-day event focused on music and music education, January 24–27.
"This was my third year attending the IMEC conference, and every year I come back with a plethora of take-aways that I can use in my future classroom," said Rachel Manchur '18. "This year, I had the pleasure of presenting my own research on inclusive learning environments in a general music classroom."
Manchur and Alexa Andrews '19, Brandon Copeland '20, Cadence Haase '20, Jamie Pineda '20, and Michael Tseitlin '18 attended sessions on general music, instrumental music, choral music, and how to secure their first job in music education—all key to their career growth. 
In addition, the conference offers students "invaluable networking opportunities" as they meet music educators from across the state, according to Assistant Professor of Music and Chair of Music Education Scott Edgar.
The College's award-winning education program is one of the best in Illinois, with a high post-graduation employability rate: last year, 95 percent of Lake Forest education grads got jobs in educational settings.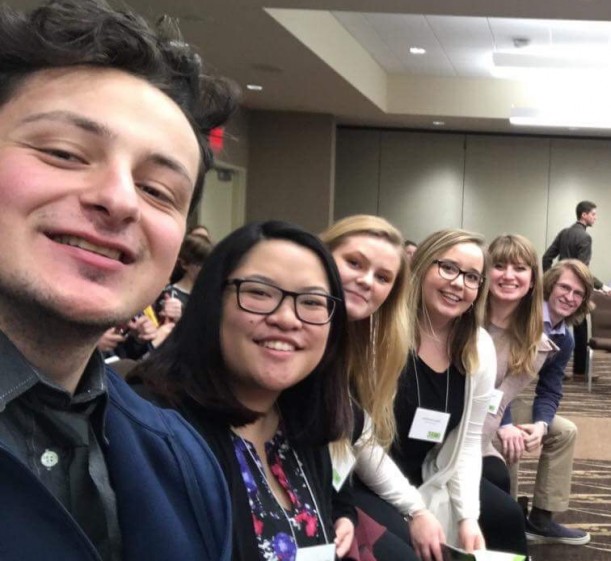 Music education students (from left): Michael Tseitlin '18, Jamie Pineda '20, Cadence Haase '20, Alexa Andrews '19, Rachel Manchur '18, and Brandon Copeland '20.