<div style="background-image:url(/live/image/gid/95/width/1600/height/300/crop/1/42360_HOMECOMING_darker.rev.1523377981.jpg)"/>
Communications and Marketing
Students and faculty celebrate Diwali
Over 85 Lake Forest College students and faculty celebrated Diwali at the home of Professor of Biology Shubhik DebBurman on Saturday, October 21.
"This evening is always one of the highlights of the year for my family, and we are so grateful that the college collaborates with us to share our tradition with the college community," said DebBurman.
On top of feasting, students and faculty lit over 200 diyas (clay lamps) together.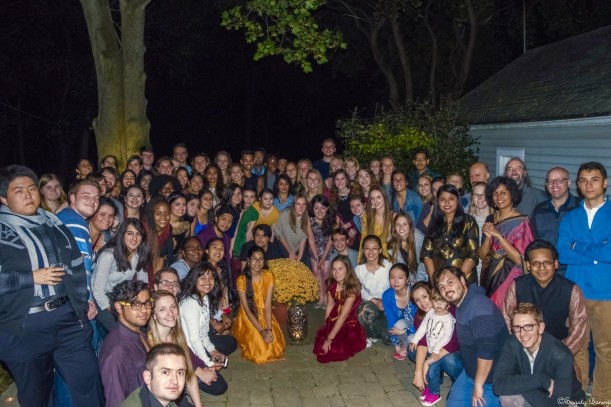 DebBurman is the Disque D. and Carol Gram Deane Professor of Biological Sciences.