<div style="background-image:url(/live/image/gid/95/width/1600/height/300/crop/1/42360_HOMECOMING_darker.rev.1523377981.jpg)"/>
Communications and Marketing
The Flats honored by Chicago Architecture Foundation
The Flats, the residential building in downtown Chicago where Lake Forest College In The Loop students live, will be featured in the Chicago Architecture Foundation's Open House.
The Chicago Architecture Foundation's annual Open House event will be held Saturday, October 14 and Sunday, October 15.
Click here to see The Flats' page on the Chicago Architecture Foundation's (CAF) Open House Chicago website.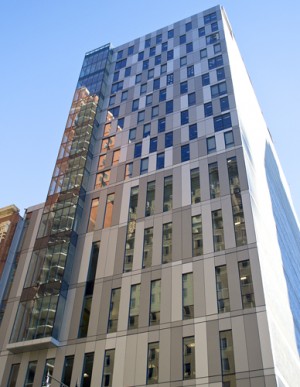 The Flats in Chicago
In The Loop
students live in Chicago at The Flats (829 South Wabash) in the South Loop. The Flats provide our students with fully furnished apartments, complete with bath, kitchen, common area, and with incredible views of the city and Lake Michigan.
Click
here
to read more about the move.