<div style="background-image:url(/live/image/gid/95/width/1600/height/300/crop/1/42360_HOMECOMING_darker.rev.1523377981.jpg)"/>
Communications and Marketing
On the road with Glenn Adleson
Like a free-spirited character from Jack Kerouac's novel, Associate Professor and Chair of Environmental Studies Glenn Adelson has been venturing around the world to photograph wildflowers.
Lately, Adelson has been discovering wildflowers in South Africa, such as the Moraea miniata, which is more commonly referred to as the Cape Tulip. 
Since Adelson had last visited Lake Forest College's campus at the end of the month of August, he has now traveled to South Africa so he can observe and shoot various wildflowers in order to further his research. Adelson's work has led him to explore parts of Cape Town and nature reserves in the surrounding Western and Northern Cape regions. 
Adelson began his calendar-year sabbatical in Southern Africa, visiting Zimbabwe, Namibia, Zambia, and Lesotho. He then came back to the U.S. and traveled to the west coast, visiting California and even Alaska. From there, Adelson ventured to Europe, stopping at the United Kingdom, Sweden, and Moldova.
Now that it is the spring season in the southern hemisphere, Adelson has gone back to South Africa. "It is the time when southern Africa is the world's spot with the greatest amount of floral diversity, so I'm heading back to visit South Africa and possibly Zimbabwe and Botswana," he said. 
You can keep up with Adelson's adventures and see the beautiful wildflower species he is capturing by following his instragram account, @thoughtstoodeepfortears. 
Here are a few other posts Adelson has made lately while he has been in South Africa: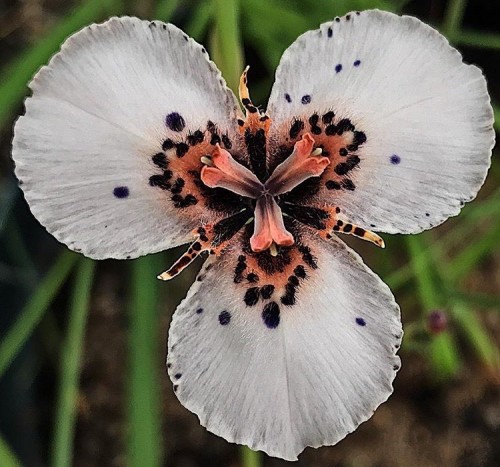 On September 22, Adelson found this Moraea atropunctata in Cape Town. He said, "It is listed as Critically Endangered and known from only one location in the wild."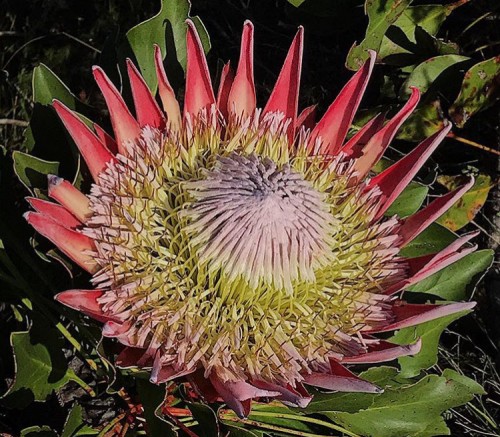 The King Protea is from a shrub that grows in parts of the Western and Eastern provinces of South Africa.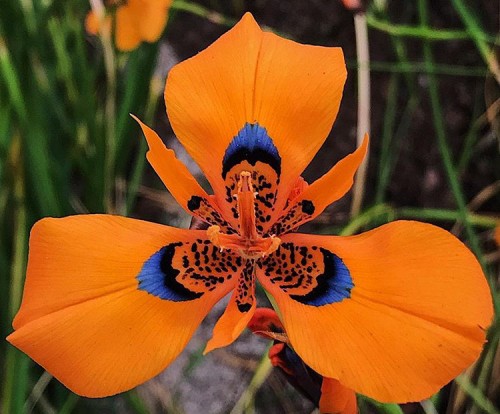 South African agriculture has endangered this species of Moraea. Though it grows in gardens, it does not appear in the wild often.