<div style="background-image:url(/live/image/gid/95/width/1600/height/300/crop/1/42360_HOMECOMING_darker.rev.1523377981.jpg)"/>
Communications and Marketing
Four grads land Allstate jobs
Allstate recruiters came to campus in January for an "Allstate Lunch and Learn" to share information about the insurance industry, culture, and opportunities at Allstate.
Assistant Director Career Advancement Center Joe Chmura, who organized the event, explained that "the exchange of ideas and conversation led to four of our students landing positions in their corporate office."
Stew Foley, an insurance expert and finance professor, was involved in setting up a meeting with the team from Allstate to meet students.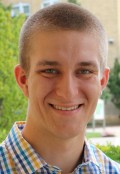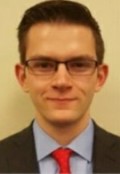 Michael Rueffer '17 (left) and Alex Kajcic '17 will work as financial analysts at Allstate.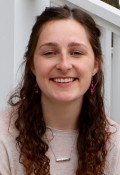 Casey Hartfiel '17 (left) will join the Allstate Leadership Development Program, a three-year rotational program where she will switch departments and positions each year. Her first position is as a pricing technician in the product operations department.
"The broad liberal arts education at Lake Forest College helped prepare me for this position," Hartfiel said. "In this program, I will be exposed to many different parts of the company. Just like I studied a wide variety of courses at Lake Forest College, I have the opportunity to learn on the same broad spectrum at Allstate through each position."
Michelle Greeneway '16 (left) is an associate analyst for the high yield and investment grade bond groups at Allstate Investments. 
"I firmly believe that my time at Lake Forest was crucial to getting me to where I am now," she said. "I was a finance major and took several classes whose material closely reflected what I would need to know in order to succeed after graduating."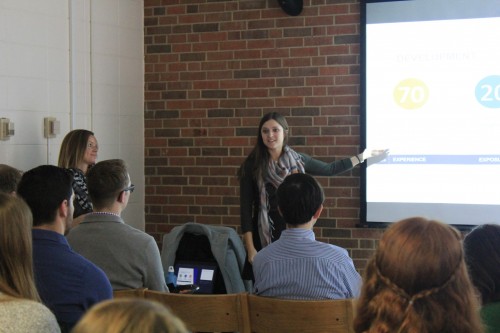 Allstate "Lunch and Learn" event connected students with recruiters.