<div style="background-image:url(/live/image/gid/95/width/1600/height/300/crop/1/42360_HOMECOMING_darker.rev.1523377981.jpg)"/>
Communications and Marketing
Literary Festival brings prominent writers to campus
The Lake Forest Literary Festival celebrated its thirteenth year in 2017, holding events on campus from Monday, March 20 to Tuesday, March 21.
"The Lit Fest has happened every year for thirteen years," explained Associate Professor of English Carla Arnell, Chair of the English Department. "It's really one of the biggest, if not the biggest, humanities event on campus."
The festival is a perennial favorite with students. Sarah Westberg '17 found the 2017 Lit Fest events intriguing and informative. She notes that literary experts "are brought in so that we can learn from them," she said. "I don't have to subscribe to everything they say, but I can take whatever little tidbits I want from it."
The festival kicked off with "Why Write – A Workshop with Mark Edmundson," where Edmundson shared his advice about the art of writing with students, faculty, staff, and community members. Edmundson is a prizewinning scholar whose writing has appeared in such publications as the New Republic, the New York Times Magazine, the Chronicle of Higher Education, the Nation, the American Scholar, Raritan, and Harper's. 
"Edmundson discussed various writing tips for following through on your work and where to find inspiration," Kristin Rawlings '19 said. "After each topic, he would open up a dialogue where students could respond with insights or ask questions. He just talked and gave advice. It was very chill."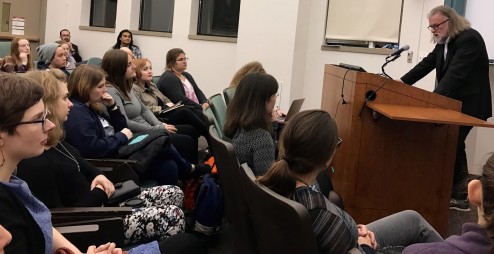 Edmundson also gave a talk entitled "In Defense of Ideals" later on in the day. Based on his recent book Self and Soul: A Defense of Ideals, Edmundson argued that to pursue the three ideals of courage, compassion, and contemplation is the most worthy aim of life. 
Emily Capettini '09 brought "a unique angle" to this year's Lit Fest, Arnell noted. Capettini is "a fiction writer and professor who was an alum and who was visiting on behalf of two departments: English and MLL."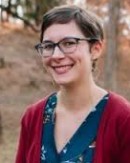 Capettini's novella, Thistle, won the Omnidawn Fabulist Fiction Prize and was published by Omnidawn Publishing in 2015. She also is an assistant editor at Sundress Publications. Having graduated from the University of Louisiana at Lafayette with a PhD in English and creative writing, Capettini is now an assistant professor of English at Indiana State University.
As part of Lit Fest, Capettini held a fiction reading in which she read her own work and answered questions about the writing life of an English major beyond Lake Forest College.
Plonsker Prize Winner Meg Whiteford read from her prizewinning manuscript An Ordered World. Winners of the Madeleine P. Plonsker Emerging Writers Residency Prize receive $10,000, three weeks in residence on campus, and publication of their winning book by Lake Forest College Press / &NOW Books, with distribution by Northwestern University Press.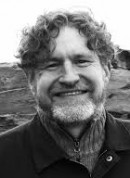 Rounding out the two-day festival, acclaimed fiction writer Brian Evenson, judge of the 2016 Plonsker Prize, hosted a final fiction reading. The author of more than a dozen books of fiction, Evenson now teaches on the faculty of the School of Critical Studies at the California Institute of the Arts in Valencia, California.

— Sophie Mucciaccio '18