<div style="background-image:url(/live/image/gid/95/width/1600/height/300/crop/1/42360_HOMECOMING_darker.rev.1523377981.jpg)"/>
Communications and Marketing
Cubs co-owner Tom Ricketts to speak at Commencement
The co-owner and Executive Chairman of the Chicago Cubs baseball team, will deliver the 139th annual Lake Forest College Commencement Address on Saturday, May 13, 2017, at Ravinia Festival Park, Highland Park, Illinois.
Evelyn Diaz, president of Heartland Alliance, will also receive an honorary degree at the event at which approximately 350 graduating seniors and some 3,000 Forester family and friends will be in attendance.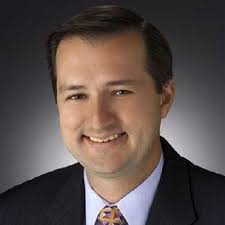 Tom Ricketts is a longtime fan of the Cubs. In 2009, he led his family's acquisition of the team from the Tribune Company. When Mr. Ricketts and his family were introduced as the new owners of the Chicago Cubs, he outlined three goals for the organization: win the World Series; preserve and improve Wrigley Field for future generations; and to be good neighbors, giving back to the city and the team's North Side neighborhood. The Chicago Cubs won the 2016 World Series and were named by Baseball America as the 2016 Organization of the Year. Mr. Ricketts is on the Executive Council of Major League Baseball.
Mr. Ricketts is also the Chairman of Incapital LLC, which he co-founded in 1999. Incapital is an investment bank with underwriting and distribution expertise in a wide range of securities. Incapital has underwritten over $400 billion of securities including corporate bonds, U.S. Agencies, preferred stock, certificates of deposit, mortgage-backed, structured notes and market linked investments.
Mr. Ricketts has a bachelor's degree in economics and an MBA in finance from the University of Chicago. Mr. Ricketts will receive the degree of Doctor of Letters honoris causa.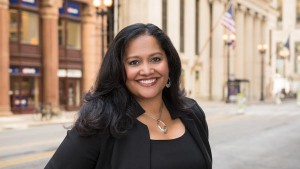 Evelyn Diaz is the president of Heartland Alliance, a global anti-poverty and human rights organization based in Chicago that provides healthcare, housing, human services, and justice services to nearly half a million people annually. She is responsible for directing domestic and global strategy and operations for Heartland Alliance's five nonprofit entities, with a combined budget of $120 million and 1,400 employees in 12 countries.
Ms. DIaz has a graduate degree from the University of Chicago's School of Social Service Administration and a bachelor's degree from the University of Notre Dame. Ms. Diaz will receive the degree of Doctor of Humane Letters honoris causa.