<div style="background-image:url(/live/image/gid/95/width/1600/height/300/crop/1/42360_HOMECOMING_darker.rev.1523377981.jpg)"/>
Communications and Marketing
Searching the world for wildflowers
Associate Professor and Chair of Environmental Studies Glenn Adelson is traversing the globe in search of native wildflowers that he can photograph, identify, and post on Instagram to transform the way he—and others—teaches botany.
Adelson stopped by campus February 21–24 after completing the first leg of his year-long journey.
Q: Where are you headed on your search for the world's wildflowers?
A: I started in Zimbabwe, then headed to South Africa. I was in Namibia, Zambia, and Lesotho. Now I'm back in the U.S. for several months. I'll go to the Southwest and Alaska, when the wildflowers come into bloom. Then my plans are open. I'll probably go to Europe and China and Australia, but that's months away, so a lot can change.
Q: What is your ultimate goal with this project?
A: I'm hoping to change the way I, and others, teach botany. The hashtag, #thebotanyprofessr, that I use in my Instagram account—@thoughtstoodeepfortears—is my method for doing so. My plan is to go about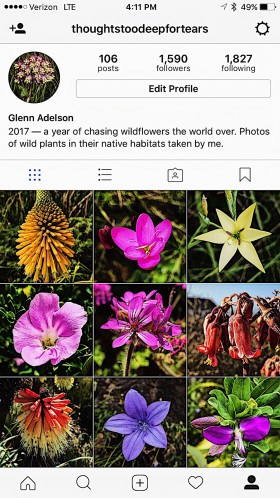 and capture photographs of as many of the world's wildflowers as I can find. 
Q: How will you use what you've learned in your classes at Lake Forest College?
A: It became very clear to me, once I started doing this, what a tremendous teaching tool it will be. I plan to completely revise the way I teach botany by constantly putting up labelled photographs of plants during my classes so students can study directly from the photographs I took in the field. I can also do things like take a picture of another unlabeled plant in the same species and put it up on Instagram as a quiz. I can put up pictures that specifically illustrate certain concepts that I'm trying to teach them outside of, "What's the name of this species?" I'm very excited about it.
Q: How can this project change botany teaching for others?
A: One of the ways to make this happen is that I need to get this out to as many people as possible, especially the faculty, staff, and students of Lake Forest College, and the alums and parents, as well, and have people follow me as I go around the world doing this. Getting followers is kind of the currency of how this whole thing works. Once I get big numbers of followers, then I can make the pitch to colleagues who teach botany, perhaps even textbook publishers, to see if this is something that can be made more generally available. Getting the Lake Forest College community to follow me around the world and to add to my followers and like my photographs is really important.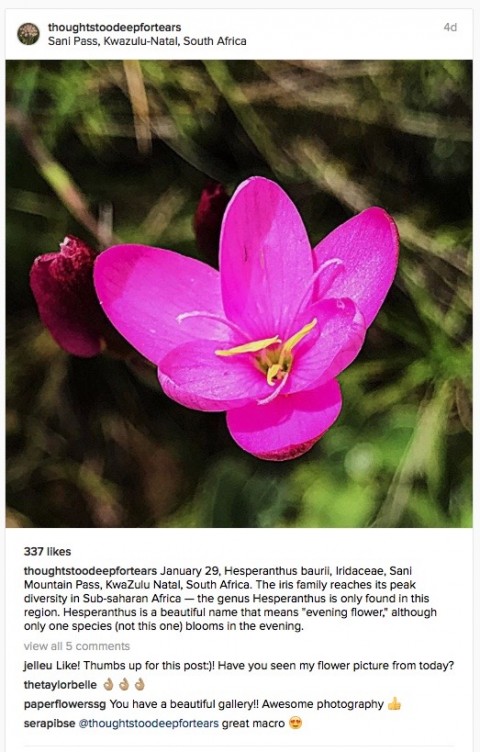 Q: Are you breaking new ground with this project?
A: To my knowledge no one else has done this. There are a lot of people putting up pictures of flowers. There are a lot of people giving the scientific names of flowers. But I don't think anyone is doing it in a systematic fashion like this.
Q: How many plants do you hope to photograph and identify?
A: The goal would be between 1,000 and 2,000.
Q: Why wildflowers?
A: One of the things environmental studies has been doing on our campus is restoring native ecosystems. We work really hard to get rid of invasive species that cause decreases in diversity of native plants. When you increase the diversity of native plants, then you increase the diversity of native birds, native mammals. And, of course, the way native plants, especially in prairie ecosystems, present themselves to campus observers is, for the most part, through their flowers. We've dedicated ourselves to making our campus more filled with native ecosystems. That's really important.
Q: What is your method?
A: I traveled around Southern Africa to natural areas and looked for plants. Some areas had crocodiles and hippos and rhinoceri, so I always had to keep my wits about me. I'm shooting wildflowers with the particular aim of illustrating the important features of the plant that helps students learn the plant families and the plant species. If you follow my Instagram thread, I date every picture so you can follow where I'm going. Every single picture is labeled as to the date it was taken, so you can recreate my footsteps—if you wanted to.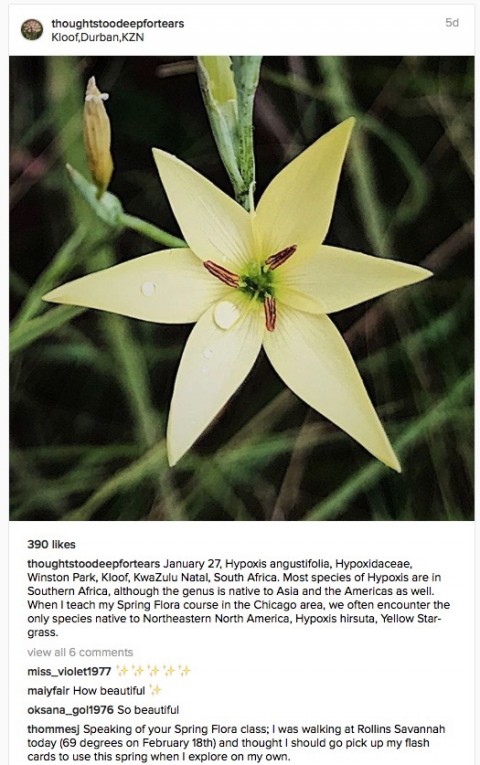 Q: What equipment are you using?
A: I took a lot of camera equipment, but so far I'm just using the new iPhone, which I bought right before I left. It takes great pictures. I still intend to take some of the more difficult shots with my full-bodied SLR Canon camera. But the way this works with my iPhone just makes life easy. The pictures are much, much better than I dreamed they would be.
Q: Any parting words before you head back on the road?
A: Go into my Instagram account and follow me and like my pictures. Hit the little heart sign.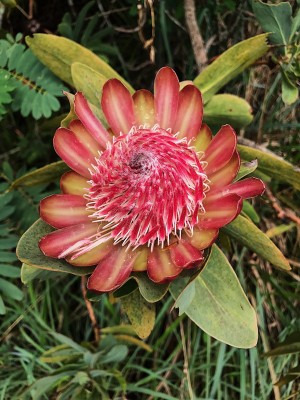 Copyright 2017. All rights reserved.
Glenn Adelson sabbatical