<div style="background-image:url(/live/image/gid/95/width/1600/height/300/crop/1/42360_HOMECOMING_darker.rev.1523377981.jpg)"/>
Communications and Marketing
Personal approach to financial planning
The Office of Financial Aid has talked with more prospective students and their families in the fall of 2016 than ever before, and that's a good thing, says Associate Vice President for Financial Aid Jerry Cebrzynski.
For the first time ever, the Free Application for Federal Student Loan (FAFSA) became available October 1. "The earlier availability of the FAFSA gives families three more months to gather information, ask questions, and complete their applications," said Cebrzynski, who has been in charge of financial aid at the College for the past 24 years.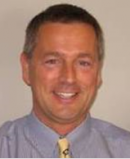 Jerry Cebrzynski

"Those extra months relaxed what was a compressed process," he added. Prior to 2016, FAFSA forms became available January 1.
At Lake Forest College, approximately 90 percent of students receive some type of financial aid, often a combination of scholarships from the College; federal and state grants, where applicable; work-study; and student loans, with the College long committed to keeping debt for students at reasonable levels.
"We work with every student and family to maximize every grant and scholarship program out there," Cebrzynski said. On average, federal student-loan debt for Lake Forest graduates is approximately $27,000.
"We read every single application individually, we talk to families, we engage them in the process and encourage them to ask us questions," he said. "We don't just use a blanket formula for everyone. It's definitely not one-size-fits-all: We tailor our responses to individual families."
When searching for the right college, Cebrzynski advises families to consider not only the net price of an education—cost minus the financial aid package—but also the outcomes of an institution's graduates.
"When you look at the quality of an education at Lake Forest College and the success of our graduates, that's a really great investment," he said.