<div style="background-image:url(/live/image/gid/95/width/1600/height/300/crop/1/42360_HOMECOMING_darker.rev.1523377981.jpg)"/>
Communications and Marketing
Steel phase begins
The next step in the construction of the new Lillard Science Center is under way and has continued despite two snowstorms.
The new steel beams are clearly visible as construction progressed on Friday, December 9.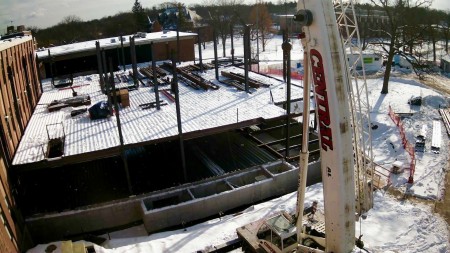 This is how the project appeared from the Johnson rooftop camera mid-day on Wednesday, December 14.