<div style="background-image:url(/live/image/gid/95/width/1600/height/300/crop/1/42360_HOMECOMING_darker.rev.1523377981.jpg)"/>
Communications and Marketing
Meeting Temple Grandin
A select group of students met Dr. Temple Grandin for a special discussion about her animal welfare research before her Oppenheimer Lecture.
Lake Forest College invites great speakers to campus, including this year's Oppenheimer Lecturer, Dr. Temple Grandin. The College regularly offers special access to these speakers for a small group of students who are really interested in hearing more.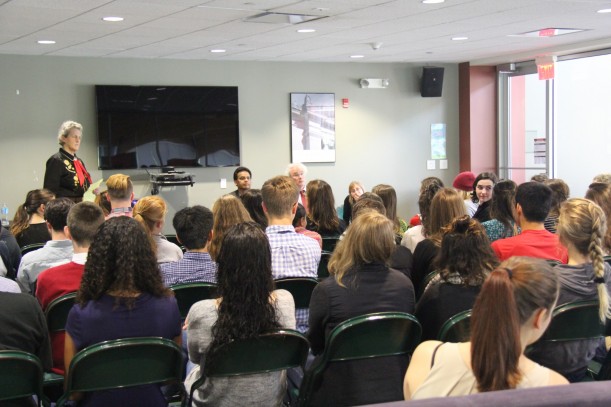 Fifty students attended a small group discussion with Dr. Grandin in the Skybox before her big lecture on Thursday, October 6. The smaller venue was the perfect opportunity for students meet the speaker before she addressed 500 people later that evening.