<div style="background-image:url(/live/image/gid/95/width/1600/height/300/crop/1/42360_HOMECOMING_darker.rev.1523377981.jpg)"/>
Communications and Marketing
Alzheimer's: Walking for a cure
Lake Forest College students and faculty raised $4,390 for the Alzheimer's Association by participating in Chicago's Walk to End Alzheimer's.
The 2016 walk was held on Sunday, September 25 at Montrose Harbor. The event boasted 4,359 participants and 610 teams, with Lake Forest College's 48-member team raking in the 41st largest donation of $4,390! In total, the 5k walk raised $1,052,893 for the care, support and research efforts of the Alzheimer's Association.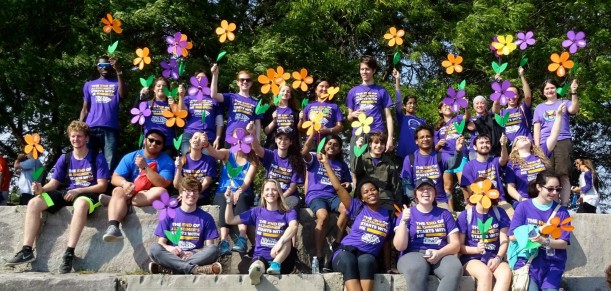 Each student walker had a goal of $50 each, and together the team smashed their overall goal of $2,500. The student neuroscience organization, Nu Rho Psi, sponsored the walk. In particular, Logan Graham '17 and Emily Ong '17 were instrumental in leading the effort, and Luke Shylanski '18 was the largest individual student donor with $470.
–By Sophie Mucciaccio