<div style="background-image:url(/live/image/gid/95/width/1600/height/300/crop/1/42360_HOMECOMING_darker.rev.1523377981.jpg)"/>
Communications and Marketing
David Axelrod announced as 2016 commencement speaker
David Axelrod, the renowned political strategist and commentator, will deliver this year's graduation address at the College's 138th Commencement on Saturday, May 7, 2016 at Ravinia Festival Park in Highland Park, Illinois.
Additional honorary degree recipients will be Dawn Turner, former columnist and reporter for the Chicago Tribune, and alumna Randy Lamm Berlin '75, lawyer, lecturer at the University of Chicago Law School, and humanities advocate.
In 2008, Axelrod engineered one of the most successful presidential campaigns in the modern history of the United States, navigating then-Senator Barack Obama through a difficult three-way Democratic primary before ultimately defeating Senator John McCain in the general election.
After President Obama was elected, Axelrod was appointed senior advisor to the president. He left that position in 2011 to become the senior strategist for the Obama re-election campaign in 2012. Today, Axelrod serves as the director of the non-partisan Institute of Politics at the University of Chicago, where he majored in political science, and is a senior political commentator for CNN.  He is also the author of The New York Times best-selling memoir, Believer: My Forty Years in Politics, which was released in 2015.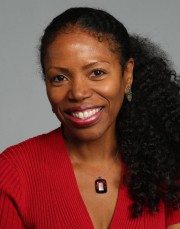 Dawn TurnerTurner was the moderator of the Tribune's "Exploring Race" blog and has been a regular commentator for WTTW's "Chicago Tonight" show, and for National Public Radio's "Talk of the Nation." The author of two novels, Only Twice I've Wished for Heaven, which is being made into a movie, and An Eighth of August, Turner is the recipient of a Studs Terkel Community Media Award, two Illinois Arts Council awards, and a National Endowment for the Arts fellowship. In 2015, she completed a Nieman Foundation for Journalism fellowship at Harvard University. In February she spoke at Lake Forest College about race relations in America.
Berlin enrolled as an adult student at Lake Forest College after 
Randy Berlinraising children and working in business. She graduated Phi Beta Kappa and magna cum laude, and later received advanced degrees in law and English. Since 2008 Berlin has lectured on law and literature at the University of Chicago Law School, and she also previously taught "Law and Literature," a course she created, at Loyola University School of Law. A strong advocate for the liberal arts and the humanities, in particular, she and her husband, Melvin Berlin, recently endowed the Randy and Melvin Berlin Fund for the Classics of Literature at Lake Forest College.
Axelrod, Turner, and Berlin will be presented honorary degrees during the May 7 commencement ceremonies upon confirmation by the College's Board of Trustees.