<div style="background-image:url(/live/image/gid/95/width/1600/height/300/crop/1/42360_HOMECOMING_darker.rev.1523377981.jpg)"/>
Communications and Marketing
Winning words
Cassandra Balzer '16 and Rachel Jones '17 have a way with words. Now they have the recognition to prove it.
The two Foresters are the 2015 winners in the annual All-College Writing Contest, created in 2000 to encourage interest and excellence in scholarly writing.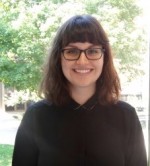 Balzer won for her paper, "'Spontaneous Overflow of Emotion': The Blurred Heteronormativity of English Romanticism and Subsequent Necessity of Mary Shelley," written for Professor of English Robert Archambeau's course on the romantic period.
Jones won for her paper, "'I'm Happy Just to Dance to the Best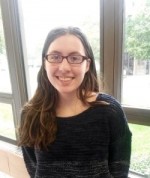 Song Ever':  A Comparative Analysis of The Beatles and One Direction," written for Professor of Music Don Meyer's course on music history.
Balzer and Jones will receive academic distinction at the appropriate Honors Convocation, a cash prize, and publication in the on-line journal, Lake Forest Papers. Click here to view.
Open to all Lake Forest undergrads, the All-College Writing Contest is sponsored by the Writing Center and juried by faculty members from a variety of disciplines.
"The Writing Committee members were impressed with both writers in terms of the intellectual risks that they took," Director of Writing Programs and Professor of Education Dawn Abt-Perkins said. "They juxtaposed unusual subjects and theories, thereby challenging some of the 'givens' in both fields—English romanticism and pop music. As readers, we were challenged to think in new and exciting ways by these writers."
Balzer and Jones are tutors in the Writing Center.