<div style="background-image:url(/live/image/gid/95/width/1600/height/300/crop/1/42360_HOMECOMING_darker.rev.1523377981.jpg)"/>
Communications and Marketing
Stress and the brain
Dr. Janice Urban of Rosalind Franklin University of Medicine and Science presented "Inside Out: Stress, Resilience, and the Brain" on September 16.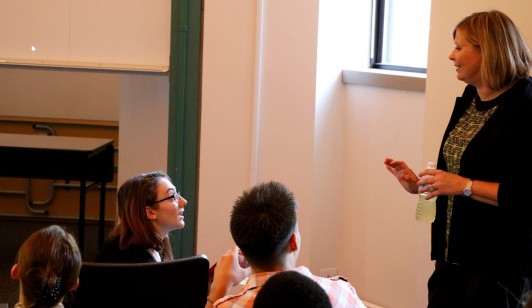 This was the first of six seminars scheduled for the 2015–2016 Seminars in Neuroscience series sponsored by the Neuroscience Program and Nu Rho Psi national neuroscience honor society.
Lake Forest is a top college that offers easy access to Chicago careers and internships. Click here to apply.