<div style="background-image:url(/live/image/gid/84/width/1600/height/300/crop/1/5986_screen_shot_2016-11-30_at_3.27.37_pm.rev.1480543045.png)"/>
<div style="background-image:url(/live/image/gid/84/width/1600/height/300/crop/1/45642_FIYS_Field_Trip.rev.1531246209.jpg)"/>
<div style="background-image:url(/live/image/gid/84/width/1600/height/300/crop/1/45667_Academics.rev.1531425285.png)"/>
Environmental Justice After the Red Summer: Race and Space in Chicagoland
Over 100 students attended this Humanities 2020 sponsored event featuring  Free Street Theater and an environmental justice panel with racial and environment activists from Chicagoland.
OCTOBER 11, 2019 • 1:00PM–5:30PM  

The so-called "Red Summer" of 1919 saw race riots in dozens of American cities. In Chicago, violence erupted after Eugene Williams, an African American teenager, was killed by a white man at a segregated South Side beach. In commemoration of the centenary of this key event in the history of race, segregation, and contested public space in Chicago, Lake Forest College's Humanities 2020 presents a program exploring how people of color and the region's environmental justice movements continue to grapple with contested urban space in the 21st century.
1:00 PM - 3:45 PM
FREE STREET THEATER PERFORMANCE AND WORKSHOP
For 50 years, Free Street Theater has been utilizing theater programs to highlight Chicago's racial and economic segregation. This past year, Free Street Theater's youth ensemble investigated water injustices in Chicago and beyond. In this session, Free Street will perform portions of their show resulting from this investigation, entitled "Parched," and conduct an active dialogue fostering conversation around environmental justice and racial equity.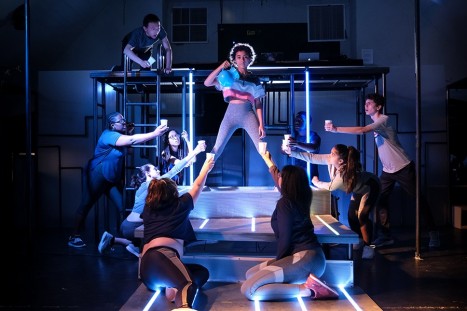 ---
 4:15 PM - 5:35 PM
PANEL DISCUSSION—RACE AND ENVIRONMENTAL JUSTICE
Brian McCammack, Assistant Professor of Environmental Studies, moderates a panel discussion about the ways in which Chicago's racial history continues to inform present and future environmental justice struggles.


 Panelists:
Katrina Dion, Free Street Theater
Anton Seals, Grow Greater Englewood
Eileen Shanley-Roberts, Clean Power Lake County
Edith Tovar, Little Village Environmental Justice Organization