<div style="background-image:url(/live/image/gid/95/width/1600/height/300/crop/1/42360_HOMECOMING_darker.rev.1523377981.jpg)"/>
Communications and Marketing
Rocking good time
02/16/2016
Justin Lansing '07 and his Grammy Award winning band, The Okee Dokee Brothers, performed on campus to an enthusiastic crowd, February 13. The concert was a Lake Forest Lyrica presentation.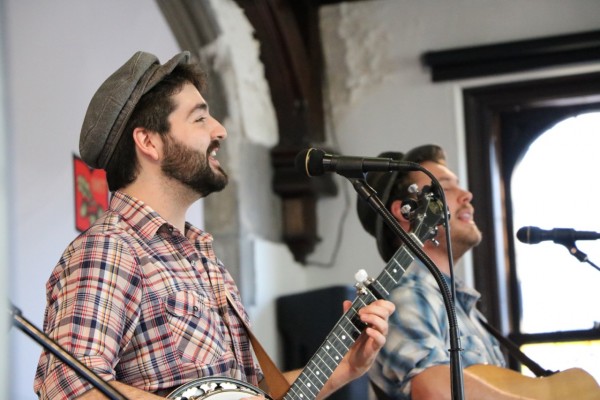 Photo by Travis Johnson '17
Photo Galleries
Global F

est 2018 

featured a Study Abroad Fair,

Global

palooza, and the Intercultural Gala and After Party

. 

Global

palooza is an on-campus

fest

ival open to the Lake Forest College community and this year featured cultural bands, free food, raffle prizes, interactive booths, and more. The 2018 Intercultural Gala hosted cultural performances and international food followed by the always-popular After Party.

Faculty and students rolled up their sleeves and dug into plant the first set of native plants in the Lillard Science Center's new third-story rooftop garden and research lab.