<div style="background-image:url(/live/image/gid/50/width/1600/height/300/crop/1/30147_english-_literature.rev.1452788000.png)"/>
<div style="background-image:url(/live/image/gid/50/width/1600/height/300/crop/1/30146_education.rev.1452787986.png)"/>
Faculty Author Talks
The library hosts talks by faculty authors several times a year.  Below are some featured talks. Follow us on Twitter for notifications of future author talks.
---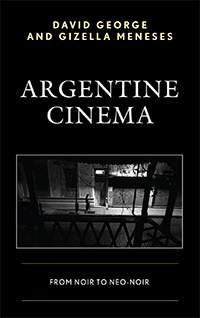 Modern Languages and Literature Associate Professor of Spanish Gizella Meneses discussed her new book, Argentine Cinema: From Noir to Neo-Noir, which she co-authored with Professor of Spanish and Portuguese, Emeritus David George.
March 29, 2018.
---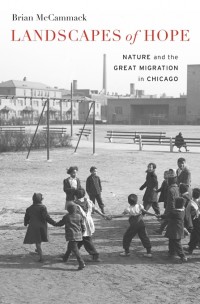 Environmental Studies Professor Brian McCammack spoke about his newly published book, Landscapes of Hope: Nature and the Great Migration in Chicago (Harvard UP, 2017). The talk was sponsored by the Ethics Center of Lake Forest College on November 14, 2017.
---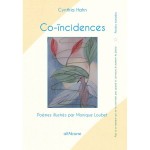 Professor of French Cynthia Hahn
A reading from Professor Hahn's bilingual self-translated book of poetry Co-ïncidences, including a question and answer session on the poems and book's artwork. 
March 17, 2015

Related Publication: Co-ïncidences (alfAbarre)
---

Assistant Professor of Anthropology Holly Swyers
"The Making of Wrigley Regulars: Finding Community in the Bleachers"
A book talk focusing on the development of a research idea and the use of a qualitative approach to understand how community works
in the US.
April 18, 2011
---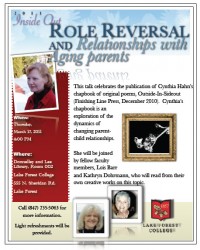 Interdisciplinary Faculty:
Professor of French Cynthia Hahn
Associate Professor of Spanish Lois Barr
Senior Lecturer in Psychology Kathryn Dohrmann
"Inside Out: Role Reversal and Relationships with Aging Parents"
March 17, 2011
Related Publication: Outside-in-Sideout: Poems
---

Assistant Professor of Sociology & Anthropology Alexander Mawyer
"Grandmothers, Sharks and Other Dangerous Things: Negotiating Anthropological Fieldwork in the South Pacific"
March 22, 2010

Listen now
Related Publication: Varua Tupu: New Writing from French Polynesia
---

Associate Professor of Psychology Matthew R. Kelley
"Blame My Students for This Book!"
February 16, 2010

Listen now
View slides
Related Publication: Applied Memory
---

Associate Professor of EnglishDavis Schneiderman
"The End of Publishing: Lake Forest College Press / &NOW Books"
November 18, 2009

Listen now
Related Publications: Beyond Burnham
The &NOW Awards: The Best Innovative Writing
---

A.B. Dick Professor of Economics Rob Baade
"Should Chicago Be Careful in What It Wishes for in Pursuing the 2016 Olympic Games?"
September 30, 2009

Listen now
Related Publication: Transatlantic Sport: The Comparative Economics of North American and European Sports
---

James D. Vail Professor of Art Ann M. Roberts
"Religious Images for Renaissance Women"
November 10, 2008

Listen now
Related Publication: Dominican Women and Renaissance Art: The Convent of San Domenico of Pisa
---

Professor of Politics, Emerita Ghada Talhami
"How Does the Palestine Question Play in the Arabic Press?"
April 23, 2008

Listen now
Related Publication: Palestine in the Egyptian Press: From Al-Ahram to Al-Ahali