<div style="background-image:url(/live/image/gid/6/width/1600/height/300/crop/1/30024_area_studies.rev.1451945934.png)"/>
<div style="background-image:url(/live/image/gid/6/width/1600/height/300/crop/1/29873_header-aerial.rev.1450206652.jpg)"/>
<div style="background-image:url(/live/image/gid/6/width/1600/height/300/crop/1/30025_education.rev.1451945980.png)"/>
<div style="background-image:url(/live/image/gid/6/width/1600/height/300/crop/1/30028_english-_literature.rev.1452013046.png)"/>
<div style="background-image:url(/live/image/gid/6/width/1600/height/300/crop/1/30027_self_designed_major.rev.1451946126.png)"/>
<div style="background-image:url(/live/image/gid/6/width/1600/height/300/crop/1/30485_library.rev.1454952369.png)"/>
<div style="background-image:url(/live/image/gid/6/width/1600/height/300/crop/1/29871_papers.rev.1452013163.png)"/>
Fall Community Lecture Series
The 2019 Community Lecture Series features Lake Forest College professors sharing perspectives on the natural environment. Register today!
Our annual lecture series featuring Lake Forest College faculty and sponsored by the Office of Continuing Education is designed for adults in the community. The goal is to share the College's rich resources with our neighbors. Through this annual series, the College will provide community members the chance to learn about a range of compelling topics as well as offering an inside look at the research and teaching interests of leading faculty members who give vitality to the academic life of the College. Each year, the series will focus on a distinct theme. For fall 2019, we will present a three-lecture series by faculty members in the Environmental Studies Program: There is a $75 fee for the series. Questions? Please call 847-735-6000. 
Lecture #1: Wednesday, September 18, 10:30 a.m.
"Rapt Attention to Flowers: Lasting Stories from Ephemeral Things"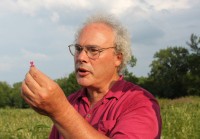 In Walden, Thoreau promised to "take infinite pains to know all the phenomena of the spring." Lake Forest College Associate Professor of Environmental Studies Glenn Adelson doesn't claim to know "all" the phenomena of the spring (or the summer and fall), but will share with you stories of the infinite pains (pleasures, really) of various flowering plant species in our native flora that he has acquired.
Lecture #2: Wednesday, September 25, 1 p.m. 
"Literature of the Great Lakes"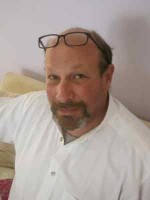 Professor of English Ben Goluboff will take you on an idiosyncratic tour of twentieth-century writing about the Great Lakes, featuring Aldo Leopold's A Sand County Almanac, Lorine Niedecker's Lake Superior, the Brown Dog Stories of Jim Harrison, and other imaginative texts from and about the region. 
Professor Goluboff has a special interest in American literature and environmental literature. He serves a dual role at the College, teaching both in the English department and the environmental studies program. He leads Ryerson Reads, a series of talks on environmental literature at the Brushwood Center at Ryerson Woods. He is also a birder and an amateur botanist. 
Lecture #3: Wednesday, October 2, 1 p.m. 
"The Overlooked Splendor of Ants: Restoration Ecology and the Ants in Your Backyard"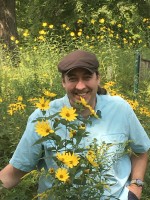 Presented by Associate Professor of Biology Sean Menke, who will focus on the diversity of ants—why they are important to our everyday lives and how ants commonly interact with us in the Chicago region. 
Professor Menke's background and training have been in the field of ecology and biogeography specifically studying how shifting environments influence the composition of animal communities. These studies have spanned the spectrum from climate change, urbanization, and how the encroachment of invasive species have affected native communities. His recent research focuses on the great Chicagoland area and also California and the Rocky Mountains of Colorado.