The campus is 30 miles north of downtown Chicago — about an hour's train ride.
The Lake Forest Metra station is a 15-minute walk from campus. From there, the Union Pacific North Line will take you into Ogilvie Transportation Center in downtown Chicago.
Once in the city, it's easy to get around. Elevated trains ( the "L") and buses run often and to almost everywhere you want to go.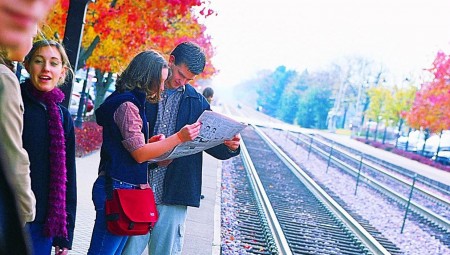 Transportation Updates
Next train to Chicago:
4:31am (express) today
7:24am on holidays


Metra Updates via Twitter
metraUPN:

Metra Alert UP-N - Train #807, sched. to arrive Waukegan at 12:00 PM - 15 to 30 minute delay, due to track construction.