Resumes and Cover Letters
Our team of advisors can help you make sure your resume and cover letter stands out. 
Resumes
Tips and Tricks
Sample Resumes
Cover Letters
Tips and Tricks
Sample Cover Letters
See these resources and more on Handshake!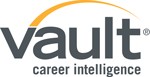 Students and alumni have access to Vault Campus which has over 100 titles of award-winning career guides, including resume and cover letter writing
Contact Information
Gorter Family Career Advancement Center
256 Brown Hall, Middle Campus
847-735-5235
careers@lakeforest.edu
Hours
Monday–Friday
8:30 a.m. to 5 p.m.