What happens at a place named by The Chronicle of Higher Education  as a "national model?" 
Students are assigned a career advisor when they begin at the College, and join one or more Career Pathways as they complete Career Milestones.
Each Career Pathway is guided and supported by a Career Pathway Leader from the CAC and a Leadership Team. The Leadership Team is composed of a limited number of students, alumni, faculty, staff, trustees, and friends of the College - it's part activist, part advisory board. These are people eager to help students succeed.
11 professional career center staff—more than twice the national median
Students can pursue up to three internships, and more than 50 percent graduate with internship credit
99 percent of our students had jobs or enrolled in graduate school within six months after graduation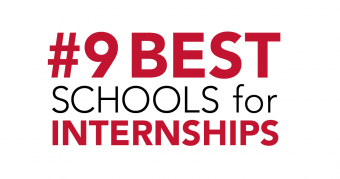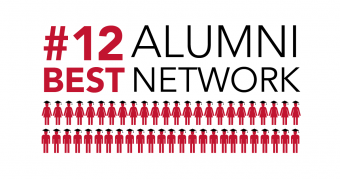 Career Pathways
Developing career goals — and a plan of action to achieve them — is a central part of the Lake Forest education. Through our signature Career Pathways, you'll learn how to choose a major, build and activate a professional network, and develop a plan to position yourself for success after college. 
Recent News
Ten Foresters put their education to work this summer while living together and interning in Chicago through the Lake Forest College ACTIVATE: Summer Internship Program.

When Sangjun Hornewer '20 needed an internship to fulfill an essential component of her Lake Forest College In The Loop experience this semester, she turned to her Career Pathway Leader at the Career Advancement Center for help.

The diverse group of May 2019 graduates came to Lake Forest College from 31 countries, pursued degrees in 33 different majors, and completed dozens of internships.

Lake Forest College is one of the nation's best colleges for students seeking a top education with exceptional career preparation, according to the just-published 2019 edition of The Princeton Review's annual guide, The Best Value Colleges: 200 Schools with Exceptional ROI for Your Tuition Investment.