Jordan Kindle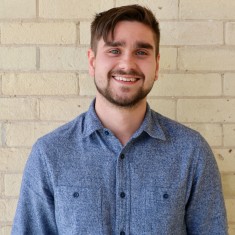 Assistant Director
847-735-5013
kindle@lakeforest.edu
Territories: Harper Community College, Oakton Community College, Out-of-state 4-year colleges and universities
Schedule a time to chat with me
High School
Glenbrook South High School (Glenview, IL)
College and Major
BA - Communication
Lake Forest College - Lake Forest, IL
Working for the College since
March 2018
My life before Lake Forest
Before joining the Lake Forest Admission team, I worked at North America's largest logistics company, Hub Group, where I managed and brokered business for some of the biggest corporations in the United States!
One word or phrase to describe myself
Outgoing
Top three reasons I would choose to attend Lake Forest College
1) The Students! Lake Forest College is made up of a diverse body of young leaders and innovators from across the globe that are looking to learn, grow, and discuss both academically and socially.
2) The Location! The Campus is engulfed in nature (trees, savannas, ravines, etc.) and with the beach, town, and Metra to the city just a short walk away, you really can't ask for a better location.
3) The Support! As an alumnus of Lake Forest College, I can attest to the fact that the staff and faculty are happy to go above and beyond to ensure your success even after you graduate.
What character traits do I appreciate in an applicant?
Passionate and genuine. Lake Forest is a place for students to be themselves and follow whatever path strikes their interest.
What makes the College unique?
The community. The small class sizes, dedicated professors, open-minded student body, and clubs/athletics that are open to everyone allows Lake Forest College to quickly feel like home.
Tip for the college search
Don't rush. Take your time with this decision as you want to find an institution that truly reflects who you are and who you want to be. Do not let outside pressures force you into a hasty decision.
Hint for success
Be open. College is your time to determine what and who you want to be. Be honest with yourself and open to new ideas and opportunities.
Favorite activity in Chicago
Exploring on the train. Whether your passion is art, music, food, or just having a good time, there is an abundance of options in Chicago and the L can take you to them.
Favorite place in the town of Lake Forest
The Ravines. These incredibly unique ecosystems are aesthetically pleasing, incomparably peaceful, and fascinating to learn about.
Fun fact to share
I once rode a bike with no handle bars.