Jackie Hoefler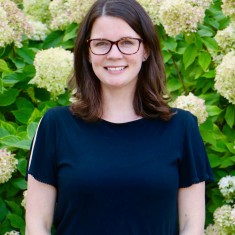 Associate Vice President of Admissions
847-735-5014
hoefler@lakeforest.edu
Territories: CO, IL (The Glenbrooks, Libertyville, Christian Heritage Academy, Fusion Academy), Homeschool Students
Schedule a time to chat with me
High School
Lakewood High School in Lakewood, Colorado. Go Tigers!
College and Major
BS - Business Administration; International Business
University of Colorado at Colorado Springs - Colorado Springs, CO
Working for the College since
2010
My life before Lake Forest
Prior to joining Lake Forest, I worked as an Assistant Director of Graduate Admissions and Financial Aid at the Medill School of Northwestern University.
One word or phrase to describe myself
Open-minded and genuine.
Top three reasons I would choose to attend Lake Forest College
Community, innovation and excellence. If you're looking for an open atmosphere that focuses on the development of the whole student, where your contributions are valued all while receiving a quality degree…Lake Forest College may be for you!
What character traits do I appreciate in an applicant?
Uniqueness! Everyone has a different story to tell…what's yours?
What makes the College unique?
People who truly care. From the admissions team to faculty to student life staff to coaches…you'll find people who are invested in your success.
Tip for the college search
The most common response to "Why did you choose that school" is "when I stepped on campus, it just felt right." Visit your top schools if possible. Discover what is important to you in a college environment.
Hint for success
Take control of your success. When you start college, seek out resources (faculty members, coaches, campus life contacts) and start to build your support system. These people will become your family away from family for four years.
Favorite activity in Chicago
Music. Chicago has a rich history and a diverse culture that seem to come together with music. Consider going to a free concert in Millennium Park or checking out a historical venue in the city.
Favorite place in the town of Lake Forest
Starbucks! Yes, I'm one of those. I need that caffeine fix in the morning.
Fun fact to share
I have the same birthday as Walter Payton, "The Greatest Bear." Even though I grew up in Colorado (love the mountains!) I was born in Chicago and raised a die-hard Chicago Bears Fan.