Sara Martinez '23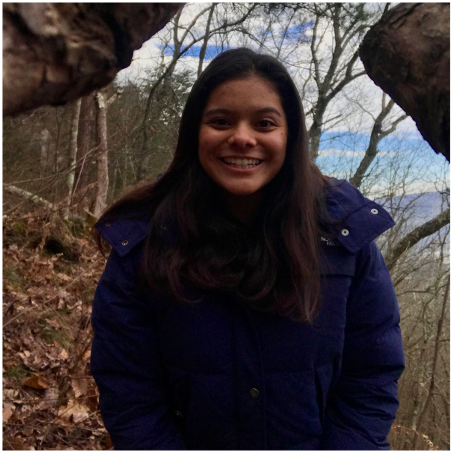 Hometown: Costa Rica
Majors: Business (Marketing Concentration) and Psychology
Minor: Digital Media Design
Co-curriculars: Sports Videography, Cognitive Psychology Research, FCA Marketing
Email: martinezguzm@lakeforest.edu
What drew you to Lake Forest College?
I was immediately drawn to Lake Forest because of how welcoming the community felt to me! As a small liberal arts school, I have been able to make such valuable connections to my professors and peers. LFC has a really strong business, science, and art program, great athletics programs, and so many connections to Chicago! I have met so many amazing people here and I am so happy to be a part of the Forester Family!
Have you had experiences here—besides your classes—that have helped prepare you for your future?
I have had so many experiences that have helped to prepare me for my future! As a Richter Scholar, I was able to conduct research in my first year at the college which allowed me to dive deeper in the science research world. My connections with the Career Advancement Center have allowed me to attend various business conferences, guest speaker events, and networking events that have been very beneficial to my career path! I have also loved my involvement as the Sports Videographer for the Athletic Teams and my position as the Chair of Marketing for FCA that have helped build my technical skills in marketing!
What do you do in your free time?
In my free time, I love attending the Sports events and cheering on our teams with my friends! I love taking part of intramural volleyball, weekend soccer, and going to the gym! Biking around the Lake County area and exploring the many cute towns, restaurants, forest preserves, and beaches is also super fun!
What are your plans after graduation?
I wish I could be a college student forever! After graduation I plan on working for a couple years in the Business Marketing world and then going to grad school! I have an adventurous spirit so maybe I'll take a little traveling break in between!
Any advice for new Foresters?
New Foresters! Welcome to the Family! Take advantage of all your resources! Attend the Career Advancement Center events, network, attend guest speaker events, go to office hours and get to know your professors and classmates, introduce yourself to your neighbors, go to the beach, go to the Lanty, try Sweet's ice cream, take classes in whatever you are interested in, get involved in whatever you are interested in, have fun and don't be afraid of yourself!
What has been your favorite memory at Lake Forest College?
One of my favorite memories at Lake Forest was when I woke up to see the sunset at the Lake Forest Beach with one of my good friends. I highly recommend it!
Parting words?
It's what you make of it!