Katelyn Holstein '23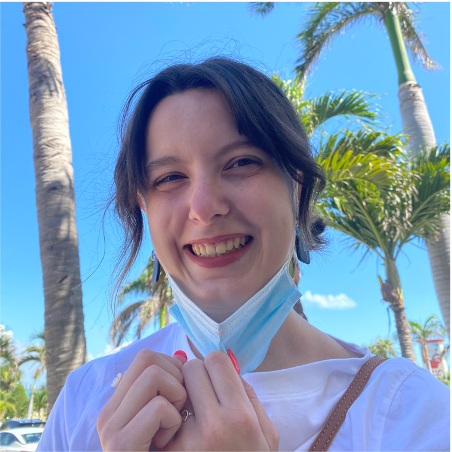 Hometown: Moore, OK
Majors: Psychology and Neuroscience, Pre-Med
Minor: Gender, Sexuality, and Women's Studies
Co-curriculars: Gummere Fellow and Campus Ambassador, Future Health Professionals Vice President, Nu Rho Psi Social Media Manager, INK. Public Relations Chair, GSWS Student Academic Advisory Committee member
Email: holsteinkb@lakeforest.edu
What drew you to Lake Forest College?
Lake Forest is the best of both worlds: It's the bustling excitement of Chicago and a lovely community on campus in Lake Forest.
What has been your favorite class that you've taken at Lake Forest and why?
My favorite class so far has been Women Writing Women. We had incredible conversations, and my peers were such a great support system during the virtual semester. I learned so much. I also love any of my neuro classes--they are fascinating and it's amazing getting hands-on experience in the lab.
What do you like to do in your free time?
I love anything artsy, and I enjoy reading, music, and watching movies.
Have you had experiences here—besides your classes—that have helped prepare you for your future?
I have gained so much confidence in my ability to speak publicly, carry myself in a professional environment, and to adapt to change as it comes.
What has been your favorite memory at Lake Forest College?
My favorite Lake Forest memory is definitely from my first neuro lab Freshmen year. I was having a tough time adjusting and it just reminded me why I was here and introduced me to all of the incredible opportunities that I would have during my education at LFC. I also have such a serene time walking around campus and listening to music, and I miss that while I am away from campus.
What are your plans after graduation?
After graduation, I intend to travel, attend medical school, and to earn my PhD. I aspire to be a Child Psychiatrist and to possibly utilize art therapy in my practice.
Any advice for new Foresters?
It is okay to feel what you feel--whether your adjustment is difficult, you are surprised by your homesickness, or even if you are having the best time ever, that is valid and you will find your niche here. You are amazing, and Lake Forest is better with you here!