Kamden Kuklinski '23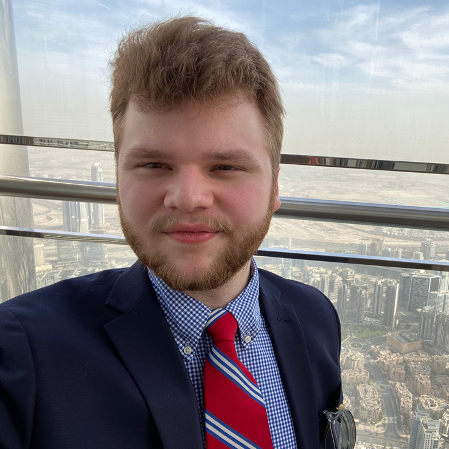 Why did you choose to attend Lake Forest College?
I chose to attend Lake Forest College for a number of reasons. Among these are the small class sizes, generous grants and scholarships, close proximity to my home, and demonstrated excellence in my field of study.
What was the deciding factor that sold you on attending Lake Forest?
The small community and close connections between students, staff, and faculty are what really sold me on attending Lake Forest.
Do you feel welcome as a transfer student at Lake Forest?
Very! While it is inevitable that my college experience will be slightly different than those who came to Lake Forest straight out of high school, I have never once felt unwelcome as a transfer student. On the contrary, I have been invited with open arms to engage in the same opportunities as any other student at the College!
What do you like best about Lake Forest College?
The courses that I am taking at Lake Forest are incredibly engaging. I have yet to take a course where I have simply been lectured at for an hour and a half. Every single one of my professors has made great efforts to make their classes highly interactive and enjoyable.
Do you have a favorite spot on campus?
I really love the downstairs level of Donnelley and Lee Library. It's very quiet and you are surrounded on all sides by books of all kinds.
What advice would you give to a student considering transferring to Lake Forest?
Don't be afraid to reach out to professors before you apply! In fact, this is probably where I got the most accurate information about how my credits would transfer and what my life might look like while at Lake Forest. The best professors to reach out to are ones that teach a course that you are planning on taking or those who may have reached out to you in prior communications.